Choose a speciality or career
A career in business is broad, dynamic, diverse and challenging. Manage projects, people or change. Mind your own business or provide strategic advice in a corporate setting. Initiate a start-up, own and operate a small business, manage a commercial company, industrial estate or lead a global enterprise.
Get critical and make economic decisions to drive business performance. Buy and sell commodities, products and services or manage businesses operations. Take risks investing or sell off assets to help improve the bottom line.
Run a corporation, a hotel, franchise or an online store. Get work ready for business.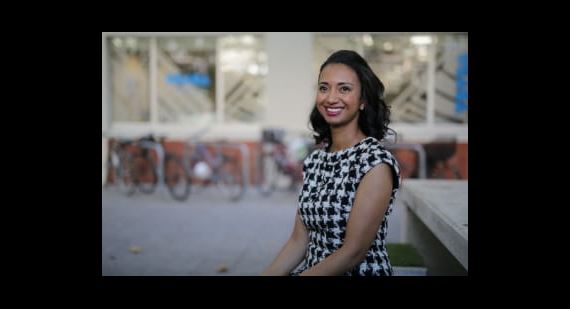 Business & management degrees
Business & management subjects
Accreditation
Improve your career prospects when you study through OUA and get accreditation from some of Australia's peak, reputable organisations.
CPA Australia
www.cpaaustralia.com.au
As one of the world's largest member organisations, CPA Australia offers accounting and business professionals technical support, training and advocacy. They have developed the CPA Program to provide support to students.

Chartered Accountants Australia and New Zealand (CA ANZ)
www.charteredaccountantsanz.com
Combining the strength of the Institute of Chartered Accountants Australia and the New Zealand Institute of Chartered Accountants, CA ANZ strives to embolden professionals in the finance and business sector to become industry leaders.

Financial Planning Association (FPA)
www.fpa.com.au
The FPA is Australia's leading association for financial planners. They back their members in discussions with government and regulators while upholding consumer trust and confidence

Institute of Public Accountants (IPA)
www.publicaccountants.org.au
The IPA champions professional accounting practices in small businesses by offering growth opportunities, advice and advocacy for their members.

Association of Chartered Certified Accountants (ACCA)
www.accaglobal.com
Representing nearly 200,000 members and almost 500,000 students worldwide, ACCA connects accountants with governments, small businesses and large corporations. They focus on being on top of new trends and legislation.

Australian Institute of Management (AIM)
www.aim.com.au
AIM is a registered training organisation and a partner for managers and leaders throughout every phase of their career. They team with companies and government departments to build up professional skills.

The European Foundation for Management Development (EFMD) Programme Accreditation System (EPAS)
www.efmd.org
EPAS is a respected international accreditation system and a prestigious global endorsement awarded to only four MBA programs in Australia. The system recognises programs known for academic rigour and their international perspective.

The Tax Institute
www.taxinstitute.com.au
With a focus on building up expertise and demonstrating corporate responsibility, The Tax Institute supports taxation specialists by offering resources and professional development.
We're here to help
Our student advisors can assist you with your enrolment, help you plan your studies and answer any questions about how studying through OUA works.