Project management courses
Organise teams and resources to tackle complex problems.
Why study project management online?
Plan and control your career path to become a valued project manager. Communicate, motivate, think big picture, and organise the finest details.
Through OUA, you can study online and expand your professional networks and industry contacts. We offer a suite of project management courses, from Postgraduate Single Subjects, Graduate Certificates, Graduate Diplomas, and Masters Degrees—all in one place for you to explore, choose and enrol with leading Australian universities.
Build on your first qualification with a project management specialisation. With a postgraduate project management qualification, you'll be in demand, globally! Work as a project supervisor, project manager or project director in a wide range of industries. From managing megaprojects in information technology, to coordinating music festivals, take the lead and manage your projects—and your career—to perfection.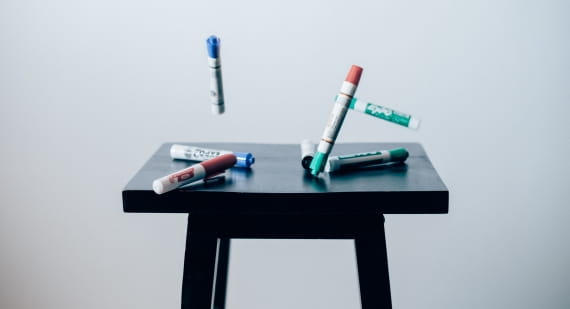 Discover related subjects
Skills & opportunities
Capabilities
Ethical conduct
Independent judgement
Tam management
Effective communication
Stakeholder management
Sectors
Architecture & construction
Entertainment & festivals
Government & defence
Science & engineering
Sports & events
Support & recognition
Funding support
Eligible postgraduate students can access government funding through a FEE-HELP loan. Defer your costs then repay through the ATO when you're earning over a certain amount.
Endorsement
The Australian Institute of Project Management (AIPM) endorses several project management courses on offer through our higher education marketplace.
Postgraduate qualification levels explained
Graduate Certificate
4 subjects | AQF Level 8
A generalist qualification ideal for postgraduates wanting to develop skills in a specific area.
Graduate Diploma
8 subjects | AQF Level 8
A concentrated approach to important skills for postgraduate students seeking a higher level of understanding.
Masters Degree
11-16 subjects | AQF Level 9
A full program of learning to develop postgraduates' advanced knowledge for professional practice.
Get going with OUA
Compare and apply
We'll help you find the right course for you. Our student advisors are ready to answer your questions.
Work out your finances
During your enrolment, we'll offer you the option to pay upfront in full, or defer your payment using a student loan. Remember to look into income tax deductions for course fees and study-related expenses.
Get credit for your success
We won't let your hard work go unrecognised. Choose to take a single subject, or combine your work as part of a degree.
Project management stories
Expanding our portfolio
Meet Curtin University's Master of Science (Project Management).
Put yourself in the driver's seat with a Masters in Project Management
A project manager is a strong leader.
Why study online through Open Universities Australia?
Find the right course for you
Explore and choose from thousands of degrees, subjects and short courses from leading Australian unis.
Target specific skills and knowledge
Upskill one topic at a time with postgraduate single subjects.
Get the credit you deserve
Apply for credit for past study, or your work experience, and finish faster.
Graduate with a degree from a leading uni
Enrol through us, and graduate with exactly the same qualification as on-campus students.
Fit learning around your busy life
Load up on subjects, slow down with one or two, or take time off when you need it.
We're here to guide you there
Our student advisors can assist you with enrolment, help you plan your studies, and answer questions about how studying through Open Universities Australia can get you from where you are today, to where you want to be tomorrow.