Not sure what to say when negotiating your salary? Follow these tips from career strategist Kelly Magowan next time you need to make your case with an employer.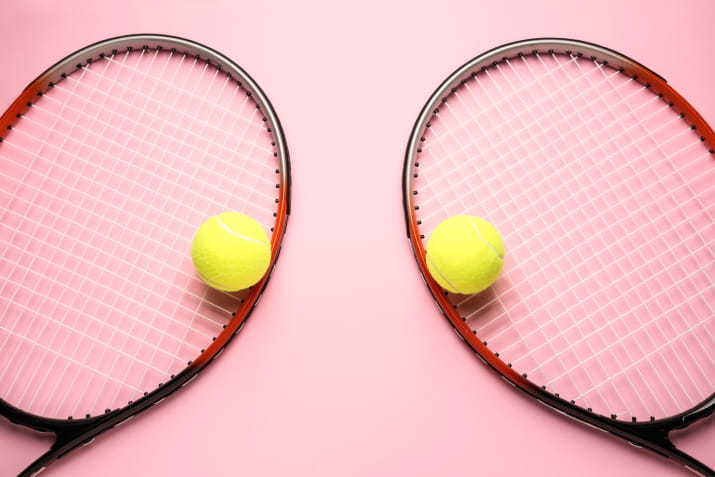 Asking for better pay can be nerve-wracking, especially if you're not a confident negotiator, or you feel uncomfortable talking about money. But it's a skill you should develop, according to career coach and author
Kelly Magowan
, who wrote
The Busy Women's Guide To... Salary Negotiation
.
"Overcoming your fear about having the conversation is often the hardest part," she says, adding that everyone she works with, from students to corporate executives, struggles with the same self-doubts.
You can get better at arguing for yourself if you follow this advice.
Why you should initiate a salary negotiation—not your employer
According to the
Hays 2022 Salary Guide
, only 31% of Australian employees are satisfied with their current salary. But 42% don't feel confident enough to ask for a raise.
In Kelly's experience, this is because many highly skilled workers believe their performance is enough and they'll be acknowledged when the time is right. Unfortunately, this lack of initiative can put them at a disadvantage.
"They often fall behind others who are kind of average, but better at negotiating and playing that political game," she explains. In her opinion, it always helps to have the conversation, because you'll find out where you stand with your employer.
"Even if the answer is 'no', it might be a 'no for now, but let's look at what we can do for you in the future'. Or you might find out you're never going to get any more money there, which could tell you it's time to move on.
"It can only ever work in your favour."
How to negotiate your salary in a new or current job
The question then becomes: how do you sell yourself when negotiating salary—and increase your chances of getting what you want?
Take your personal feelings out of it
This can be easier said than done, Kelly notes, because it's natural to feel frustrated or upset when you're being underpaid. But if your first instinct is to approach an employer with an emotional argument, you should take a pause.
"The people who do well in salary negotiations tend to keep it impersonal," she explains. "They understand the value they bring to the workplace and the kind of work that they do, and they can articulate that in a compelling and positive way."
"They know at the end of the day they're exchanging their time and expertise for money, and so they treat it like a business transaction."
Prepare clear and compelling evidence
So what makes a compelling argument? Data.
"You need to quantify the value that you add to justify why you should be paid more," Kelly says. "This will give your employer something to work with and take to the right people."
That means doing some reflection on yourself and the market before you even think about negotiating salary for a new job or starting a discussion with your current manager. Research your industry and understand what others in your position and at your level of experience are paid. Come up with concrete examples of what you've achieved for the company so far. Determine what in-demand skills you bring to the table.
Try this salary negotiation script before accepting a job offer
"Thank you for offering me the role of X. It's an exciting opportunity and it would be fantastic to join the team.
However, I would love to discuss the proposed salary with you. I've done some market research [share this research] and I believe a salary of X would more closely match my skills and industry averages [briefly highlight your most in-demand skills and qualifications, and then share your proposed salary range]. Would you consider amending my offer so that the salary is closer to this range?"
Try this salary negotiation script in your current role
"As you know, I've worked here for X years. I love my job, and this is what I've achieved for the company so far [provide clear examples]. I'm looking forward to working on these upcoming projects [reiterate your enthusiasm for your role].
However, I've done some market research around my salary and skills [share this research] and I can see that I'm significantly underpaid. I'd like to discuss a salary raise that would bring me closer to the industry standard [share your proposed salary]. What can we do to make this happen?"
It's best to use reputable sources to back up your case. Browse the Hays Salary Guide, LinkedIn and SEEK job advertisements for insights into pay in your field. You can look at the latest National Skills Priority List to get a feel for the most in-demand skills in Australia.
Though it can be tough, it's also important to be honest with yourself about your performance when doing this prep. If you can't prove that you add significant value to the business, then it might be time to think about how you can change that.
Demonstrate that you've invested in yourself
If you feel like you need to increase your value before asking for a raise, consider upskilling through
a short course
or
longer qualification
online. You can use any specialist skills or certificates you earn as leverage during a pay negotiation.
"Show them that you've taken the initiative to develop yourself, that you've done some extra study off your own bat," Kelly says. "If you want to do study that benefits you and them, they might even help you pay for it. But I encourage people to think more strategically about their careers and do some of this themselves.
"Ultimately, we own our careers, so it's up to us to invest in ourselves."
Start small by negotiating for something that isn't financial
If you're new to the workforce, then you might not feel like you have enough experience to ask for higher pay yet.
Kelly recommends starting with something small, so you can practice negotiating as your career advances. "Even if it's just negotiating a day working from home, or study, or a bit of extra super, there's nothing to stop you from asking.
"You might even start by asking for a mentor, so you have someone senior in the company that meets with you once a month, which could be invaluable to you as a graduate. It doesn't always have to be money."
Ultimately, it's all about being prepared, knowing your worth and setting clear benchmarks for yourself, no matter where you are in your career. When you practice advocating for yourself, you're far more likely to get the remuneration you deserve.
Browse  thousands of courses from leading Australian universities.
Or complete the form on this page to chat to an advisor about study options.
Explore courses