Do you get a kick out of thinking big and getting things done? You could make a great project manager.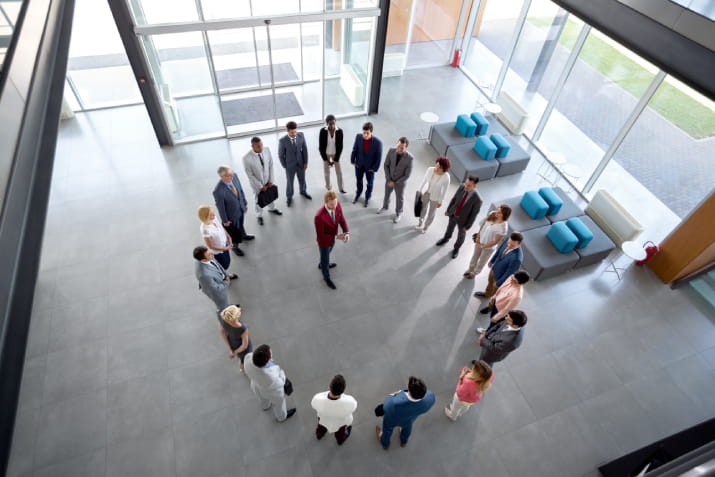 If you love to collaborate and consider yourself a natural-born organiser, you may like to consider a career in project management.
It's a role that can allow you to make a real impact in your industry and see tangible results for your efforts. Many project managers love the sense of pride they get from delivering projects that make people's lives better.
Sound like it could be the job for you? Let's take a closer look at what the role involves.
What is project management?
From construction to tech to health to the arts, project management is needed in almost every industry. Essentially, project managers coordinate all the moving parts of a project—aspects such as budget, timeline, risk, resources and people.
Depending on what industry you choose to work in, your role could involve getting important health initiatives off the ground in your local council area, running arts events, delivering cool software, or seeing vital new infrastructure come to life.
While project management requires many of the same skills as 'management' it differs in that it focuses on the lifecycle of a defined project.
Why is project management important?
Without a project manager keeping everything on track, a project would struggle to be realised—or would run into a lot of problems. Project managers help keep everyone involved in the project on the same page and steer people through any issues that may arise.
The best project managers are strong leaders who can motivate their team to deliver great work and stay on task throughout the project.
According to the Australian Institute of Project Management (AIPM), successful project delivery relies on five key stages:
Initiation: define what needs to be done
Planning: work out how you'll do it
Execution: make the project happen
Monitoring: keep the project on track
Close: hand off deliverables and review results
Essentially, you are the person that kicks off the project in the beginning and the one that's responsible for seeing it through to the very end.
What does a project manager do day to day?
Your daily responsibilities as a project manager will be fairly varied depending on the project at hand—which helps keeps the job interesting.
For example, you may be tasked with hiring new people for your team, running meetings, preparing budgets and business cases, and liaising with the senior leadership team about your project's progress.
Is project management a good career?
If you like to plan, problem solve and collaborate with different people, then project management could be an ideal career path for you.
It can prove to be a diverse and fulfilling role. The skills you develop are transferable to many different industries and will be sought after worldwide, especially if you undertake a course with a global focus, like the Master of Global Project Management with Torrens University Australia. You will set yourself up for a career that could take you anywhere.
As well as feeling a sense of pride and achievement after delivering each project, you can also earn a decent living as a project manager. According to Payscale at the time of writing, the average salary for a project manager in Australia is $101,700 a year.
What qualifications do you need to be a project manager?
While you may be able to take on an entry-level project role without qualifications and work your way up within the industry, most employers look favourably upon formal training.
There are a few options if you're just entering the industry or wanting to formalise your project management skills:
To start with, you could consider a VET-level course such as a Certificate IV in Project Management Practice or take on an undergraduate course such as a Bachelor of Business (Management).
If you already have an undergraduate degree, you may like to consider a Graduate Certificate in Project Management or a more specialised postgraduate course such as a Master of Global Project Management.
To demonstrate your skills and commitment to the industry, you can register for accreditation with the Australian Institute of Project Management (AIPM).
Keen to gain the skills you need to take on an exciting role in project management? Compare online courses with leading Australian universities in one place now.