Communications courses
A degree in communications will help you deliver the right message at the right time on the right platform.
Start a new career with an online communications degree, and develop the skills necessary to succeed in a range of administrative, marketing and creative roles. Using an undergraduate communications course as a launch pad, you'll understand how modern media has evolved, engage with emerging technologies, and explore different media forms to find your perfect career match.
Discover why communications is the right path for you by exploring your study options through Open Universities Australia. All courses are delivered online by leading Australian universities.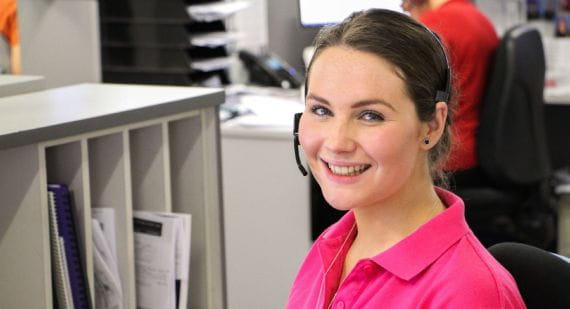 Why should you study communications?
As a communications professional, you'll play an important and often unspoken role in the things we talk about, what we watch and the news we read. You'll lend your voice to creative fields like advertising, media, publication relations and media, or specialist areas like writing, film, TV and marketing.
Enrol in one of the marketing and communications courses available through us and join an estimated 17,000 journalists, copywriters and content creatives who will be required to shape Australia's collective voice by 2026.
Not quite a copywriter? The public relations sector is expected to need over 21,000 PR experts in the same period.
Discover communications courses online
Discover online communications subjects
What you'll learn in a communications course
When you study a certificate or degree in media and communications you can explore communications in general or focus on a major. Regardless, the knowledge and skills you learn are transferable across a wide range of industries and job roles, so after graduating, your options in terms of your next career move are almost endless.
The online communications courses available through Open Universities Australia cover topics like:
Business communication: Learn how companies engage with staff and customers, capitalising on the advantages of digital and social media.
Communication strategies: Connect your organisation, message, and audience in meaningful and creative ways.
New media: Explore mass communication across the internet using digital technology, and develop your skills in areas like customer content and interactive experiences.
Writing: Add composition to your communications toolkit, as well as publishing and editing on a variety of platforms.
Communications course FAQs
Student stories and study advice
Why study online through Open Universities Australia?
Find the right course for you
Explore and choose from thousands of degrees, subjects and short courses from leading Australian unis.
Start studying, regardless of academic history
We offer entry without requirements through single undergraduate subjects from full degrees.
Gain credit towards your degree
Apply for credit for past study, or your work experience, and finish your studies faster.
Graduate with a degree from a leading uni
Enrol through us and graduate with exactly the same qualifications as on-campus students.
Feel supported from start to finish
Our student advisors can guide you in the right direction and help with your enrolment.
Get going with OUA
Compare and apply
We'll help you find the right course for you. Our student advisors are ready to answer your questions.
Work out your finances
During your enrolment, we'll offer you the option to pay upfront in full, or defer your payment using a student loan. Remember to look into income tax deductions for course fees and study-related expenses.
Get credit for your success
We won't let your hard work go unrecognised. Choose to take a single subject, or combine your work as part of a degree.
Get help every step of the way
Our student advisors can assist you with enrolment, help you plan your studies, and answer questions about how studying through Open Universities Australia can get you from where you are today, to where you want to be tomorrow.