Business analysis courses
Study data, technology and project management to become a key problem solver in the business world.
Businesses are becoming increasingly reliant on data to identify opportunities and drive their decisions. As a result, business analysts are needed now more than ever. With the right online course, you can learn how to help organisations become more data-driven—and ultimately more efficient and profitable.
Discover if you're suited to an analytics career before exploring your study options through Open Universities Australia. We're here to help you compare and enrol in online business analysis courses from top Australian universities.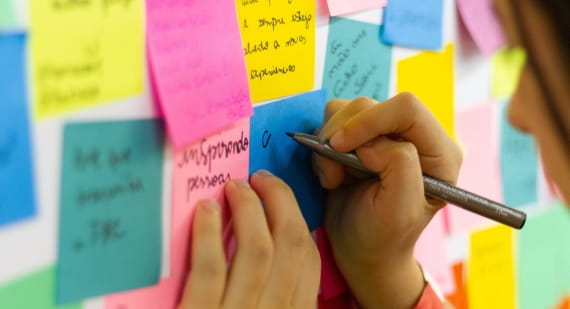 Why should you study a course in business analysis?
If you love data, computer programming, statistics, business, or all of the above, then it's worth considering a course in business analysis. In this career, you'll act as a bridge between IT teams and business leaders, so you'll combine your technology skills with business acumen.
Job opportunities in business analytics are also on the rise, making it a good time to get qualified. According to SEEK, demand for these roles is expected to increase by 29.6% over the next five years.
Discover online business analyst courses
Discover online business analyst subjects
What you'll learn in a course on business analysis
You can choose to explore subjects from economics and macroeconomic trends to data analysis and IT systems, depending on what interests you.
You'll learn how to translate technical data into actionable insights, and communicate your findings to a range of stakeholders. After you graduate, you'll understand how data analytics applies across numerous business functions and departments.
Business analysis course FAQs
When you study online through Open Universities Australia, you can choose to enrol in a standalone subject or apply for a full degree.
In a standalone subject, you'll spend up to 14 weeks learning about a specific topic, like business information systems analysis or data analysis for business. This is a good option if you already work in an industry role and you'd like to upskill in one area only, or if you'd like to give online study a test run. If you do decide to study a degree later on, you may be able to apply for credit for the single subjects that you complete.
To get qualified in business analysis, you should enrol in a full certificate or degree. You can become a business analyst with a qualification in IT, business management or data analytics.
We recommend comparing different university courses with our handy comparison tool. It's an easy way to evaluate business course content, study fees, entry requirements and start dates so you can figure out which qualification best suits your goals.
You can also reach out to one of our friendly student advisors if you'd like to chat about your study options in more detail.
Here at Open Universities Australia, we make enrolling online as straightforward as possible. To get started, find the course for you by browsing the options on this page. You can also compare different qualifications using our handy comparison tool, or request help from one of our student advisors.
When you've made your choice, click 'Apply now' on the relevant course page and follow the prompts to begin your enrolment. We'll ask you to supply some supporting documentation, including proof of your identity, your tax file number, and a unique student identifier (USI) during this process.
Your university will get in touch with you via email to confirm whether or not your application has been successful.
If you get stuck at any time, reach out to us and we'll talk you through it.
You can also take a look at our online self-service enrolling instructions.
Student stories and study advice
Get help every step of the way
Our student advisors can assist you with enrolment, help you plan your studies, and answer questions about how studying through Open Universities Australia can get you from where you are today, to where you want to be tomorrow.