Financial planning courses
Invest in yourself and show others how to grow their wealth with careful financial planning.
Are you a natural planner with a talent for numbers and a passion for helping people? Channel your focus into a financial planning career and drive individuals, businesses or major organisations towards financially sound decisions.
Take the leap with a course in financial planning through Open Universities Australia. We're here to help you find and enrol in courses that are delivered online by leading Australian universities.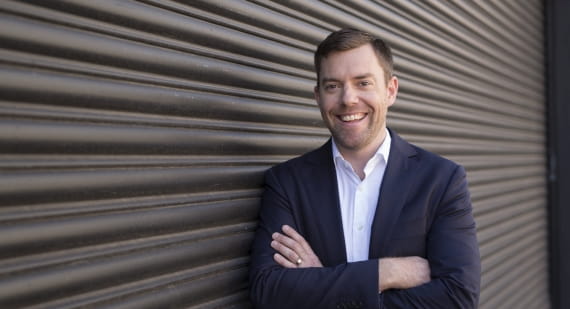 Why should you study financial planning?
If you're able to make people feel comfortable during challenging conversations, a financial planning course could be the career path for you. In addition to mathematics, data and listening skills, those who thrive in team settings or get a thrill out of helping others achieve their goals may find fulfilment in this corner of finance.
You won't be alone in joining the financial planning community. Job Outlook data indicates that the industry has grown strongly over the last five years and is expected to continue, with 66,400 financial planners likely to be employed by 2025.
Already working full-time or otherwise committed? Take advantage of the flexibility and availability of online finance courses in Australia through Open Universities Australia. It's hard to go back to the classroom after experiencing the freedom of studying your way.
Discover online financial planning courses
Discover online financial planning subjects
What you'll learn in a financial planning course
Whether you're new to financial planning or come from a strong background in the space, studying a financial planner course can help you take the next step in a rewarding career.
As an undergraduate student, you'll explore the foundations of business and finance, so you can understand clients' financial goals and then research the best ways to get them there. As a postgraduate student, you'll build on this knowledge at a more advanced level, which can give you the experience you need to meet new regulatory requirements or progress to a management role.
Get ready to develop your skills in areas such as:
personal financial planning
risk management and insurance
Australian tax law
investment planning
insurance planning
superannuation and retirement planning
Financial planning course FAQs
Generally, it takes three to five years to become a financial planner, depending on the pace at which you study.
Aspiring financial planners must complete a two-year advanced diploma or three-year Bachelor Degree, as per Australian Securities and Investments Commission (ASIC) guidelines. You can choose from a range of degrees, as a general business course or accounting qualification both meet the Certified Financial Planner minimum criteria, provided you've listed financial planning as a major.
Once you're qualified, you'll be required to complete a year of professional experience under a licensed financial planner to meet ASIC requirements.
Before starting an enrolment, it's important to read the entry requirements for your chosen course to ensure that you're eligible to apply. If you don't quite meet the requirements, we can help you find a pathway into your course through open entry subjects, which anyone can study. Chat with us to find out more.
Here at Open Universities Australia, we make enrolling online as straightforward as possible. To get started, find the course for you by browsing the options on this page. You can also compare different qualifications using our handy comparison tool, or request help from one of our student advisors.
When you've made your choice, click 'Apply now' on the relevant course page and follow the prompts to begin your enrolment. We'll ask you to supply some supporting documentation, including proof of your identity, your tax file number, and a unique student identifier (USI) during this process.
Your university will get in touch with you via email to confirm whether or not your application has been successful.
If you get stuck at any time, reach out to us and we'll talk you through it.
You can also take a look at our online self-service enrolling instructions.
Student stories and study advice
Why study online through Open Universities Australia?
Find the right course for you
Explore and choose from thousands of degrees, subjects and short courses from leading Australian unis.
Start studying, regardless of academic history
We offer entry without requirements through single undergraduate subjects from full degrees.
Gain credit towards your degree
Apply for credit for past study, or your work experience, and finish your studies faster.
Graduate with a degree from a leading uni
Enrol through us and graduate with exactly the same qualifications as on-campus students.
Feel supported from start to finish
Our student advisors can guide you in the right direction and help with your enrolment.
Get going with OUA
Compare and apply
We'll help you find the right course for you. Our student advisors are ready to answer your questions.
Work out your finances
During your enrolment, we'll offer you the option to pay upfront in full, or defer your payment using a student loan. Remember to look into income tax deductions for course fees and study-related expenses.
Get credit for your success
We won't let your hard work go unrecognised. Choose to take a single subject, or combine your work as part of a degree.
Get help every step of the way
Our student advisors can assist you with enrolment, help you plan your studies, and answer questions about how studying through Open Universities Australia can get you from where you are today, to where you want to be tomorrow.