Finance
Money makes the world go 'round – which is why finance experts are always in demand.
Money is on everyone's mind, everyday. It's easy to spend, but it's not as easy to make smart, long-term financial decisions. Given the ever-shifting economy, nobody has the 'right' answer – but expert advice from a finance professional can help individuals, businesses, and the collective public manage their money better.
Gaining a finance degree can open the door to a range of roles, within a number of areas – offering plenty of employment opportunity and room for growth.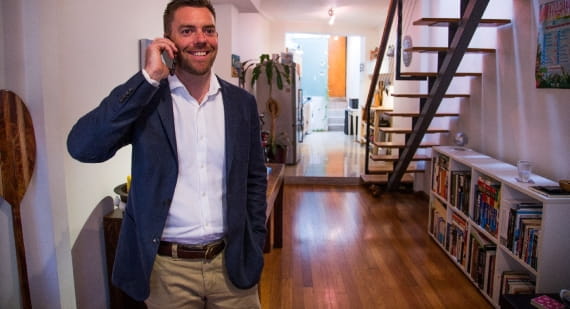 Areas of finance
Those who study a finance course typically find work in one of three areas:
Personal finance: Assess an individual's financial position, and create a strategy to help them reach their goals in a set time frame. This will involve tax planning, investments, retirement and estate planning.
Corporate finance: Assist businesses to fund their activities in the most effective way. This includes balancing risk with opportunity, future forecasting, and managing investments.
Public finance: Manage the finance of large groups of people, by such divisions as state, city, school district etc. Examine aspects like revenue, required expenditure, and budgeting.
Careers in finance
Finance experts come in many shapes and sizes, and are essential across every industry. Common roles include financial analyst, financial advisor, accountant, portfolio manager, investment banker, risk manager and credit analyst.
To ready yourself for work in the finance industry, we offer a range of finance courses online, delivered by universities across Australia. If you haven't studied at university before, a bachelor of finance (or similar) will give you a solid foundation, whereas those with a prior degree or work experience can benefit from a masters in finance, or a similar postgraduate degree.
Discover related subjects
Why study online through OUA?
Find the right course for you
We can guide you in your selection from 500+ degrees, and 2,530+ subjects, from leading Australian unis.
Start studying, regardless of history
We offer single undergraduate subjects from full degrees without any entry requirements.
Gain credit towards your degree
Apply for credit for past study, or your work experience, and finish faster.
Graduate with a degree from a leading uni
Enrol through us, and graduate with exactly the same university degree as on-campus students.
Feel supported from start to finish
Our student advisors can guide you in the right direction and help with your enrolment.
Compare and apply
We'll help you find the right course for you. Our student advisors are ready to answer your questions.
Work out your finances
During your enrolment, we'll offer you the option to pay upfront in full, or defer your payment using a student loan. Remember to look into income tax deductions for course fees and study-related expenses.
Get credit for your success
We won't let your hard work go unrecognised. Choose to take a single subject, or combine your work as part of a degree.
We're here to help
Our student advisors can assist you with your enrolment, help you plan your studies and answer any questions about how studying through OUA works.