Marketing
Specialise in marketing, and open the door to any industry.
What makes a marketing degree so appealing is its versatility – it provides a broad foundation of knowledge, which can lead graduates down a myriad of exciting career paths. If you're new to uni study, and don't yet have your career plans laid out in detail, a marketing degree can be a smart place to start.
Keen to get going? We've brought together online marketing courses from universities across Australia, all in one place for you to explore.
Why study marketing?
Marketing specialists are always in demand.
You'll find them working in-house within organisations, or in agencies, marketing on behalf of their clients. Even solo practitioners need skills in marketing in order to be seen by the public.
While marketing encompasses many specialised skills, it also offers skills applicable to everyday life. You'll improve your ability to communicate (both verbally and in writing), to be persuasive, to strategise, to think critically, to work within a team, and to lead a team. These are skills you can take with you anywhere.
If you haven't studied at university before, a Bachelor of Marketing (or similar) will give you a solid foundation, whereas those with a prior degree or work experience can benefit from a postgraduate degree such as the Master of Marketing.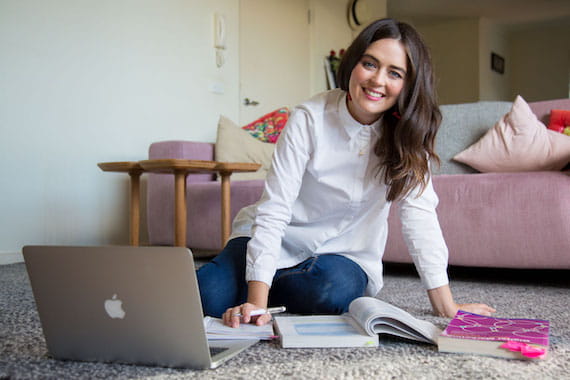 Common roles in marketing
A marketing team is comprised of many roles.
And all of these roles work together to connect a brand with consumers, and persuade those consumers to invest in the brand's products or services.
Marketing management – Lead a marketing team, and make executive decisions on brand strategy.
Strategy and analysis - Investigate the existing landscape including competitor activity, and recommend the best way forward.
Media planning - Plan and buy media space to get your message out to the world.
SEO and SEM - Pull people from Google search and social media into the world of your brand.
Social media - Put your brand in front of the eyes of social media users, and manage the social community to encourage positive word of mouth.
Direct marketing - Use email, text message and other channels to communicate one-on-one with your audience.
Content creation - Create content to communicate with your audience, including video, design, copywriting, and photography.
Public relations (PR) - Ensure your brand is being perceived in a positive light by the public.
Marketing research - Understand the psychology behind consumer behaviour, through such means as surveys and focus groups.
Discover related subjects
Studying an environmental science course prepares you to protect, restore, and rehabilitate the environment.
Put your knowledge of biology and chemistry under the microscope, and examine science through the lens of biodiversity, conservation, and spatial ecology.
Use your skills to tackle climate change, reduce pollution, and conserve threatened species. Join the ranks of environmental scientists who dedicate themselves to making a difference. With an environmental science qualification, you can play a crucial role solving today's environmental challenges.
Compare and apply
We'll help you find the right course for you. Our student advisors are ready to answer your questions.
Work out your finances
During your enrolment, we'll offer you the option to pay upfront in full, or defer your payment using a student loan. Remember to look into income tax deductions for course fees and study-related expenses.
Get credit for your success
We won't let your hard work go unrecognised. Choose to take a single subject, or combine your work as part of a degree.
Why study online through OUA?
Find the right course for you
We can guide you in your selection from 500+ degrees, and 2,530+ subjects, from leading Australian unis.
Start studying, regardless of history
We offer single undergraduate subjects from full degrees without any entry requirements.
Gain credit towards your degree
Apply for credit for past study, or your work experience, and finish faster.
Graduate with a degree from a leading uni
Enrol through us, and graduate with exactly the same university degree as on-campus students.
Feel supported from start to finish
Our student advisors can guide you in the right direction and help with your enrolment.
We're here to help
Our student advisors can assist you with your enrolment, help you plan your studies and answer any questions about how studying through OUA works.