Choose a speciality or career
Learn to teach students, from early childhood, to primary and secondary education.
Work with the building blocks of literacy and numeracy. Choose a specialisation—find the beauty in art, explore the wonders of science or celebrate the poetry of English.
Explore the digital world, how it works and its role as a research and delivery tool. Fill your toolbox with the educational skills you need to master lesson plans and curriculum design. Through it all, negotiate the complexities of educational pedagogical theory.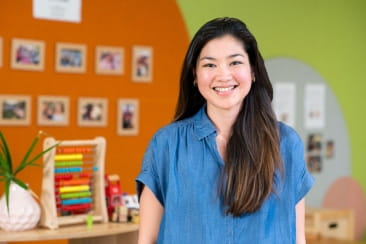 Education & teaching degrees
Education & teaching subjects