Tertiary education
Study tertiary education and get ready to teach at uni.
Get the skills and knowledge needed for a career as a professional educator in higher education. Impact the lives of adult learners and help them choose or further their professions.
What you'll learn from a course in tertiary education:
Choose a tertiary education course and you'll cover a range of topics to support your aspirations as a higher education leader or practitioner. These include:
Curriculum design and creative teaching strategies.
New pedagogies for innovative learning.
Positive and technology rich learning environments.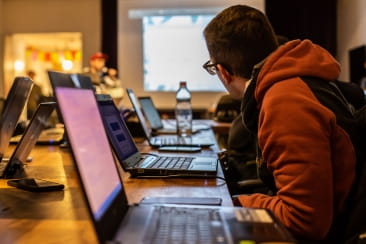 Tertiary education degree specialisations
Open Universities Australia offers a range of online tertiary education courses for you to explore. Enrol with a leading Australian university in a specialisation to shape your career or fire your passion. You might choose from areas such as:
Online learning
Design and deliver online courses. Get work ready for a remote-world, skilled up in digital practices, digital literacies, and student management online.
Governance and leadership
Gain confidence and expertise. Courses in governance are ideal for professionals already working in the higher education sector, including policy makers and senior administrative staff.
Postgraduate research supervision
Adopt high standards and best practices to manage the challenges of various levels of research including Masters and Honours dissertations.
Discover related subjects
Why study online through OUA?
Find the right course for you
We can guide you in your selection from 550+ degrees, and 2,610+ subjects, from leading Australian unis.
Start studying, regardless of history
We offer single undergraduate subjects from full degrees without any entry requirements.
Gain credit towards your degree
Apply for credit for past study, or your work experience, and finish faster.
Graduate with a degree from a leading uni
Enrol through us, and graduate with exactly the same university degree as on-campus students.
Feel supported from start to finish
Our student advisors can guide you in the right direction and help with your enrolment.
We're here to help
Our student advisors can assist you with your enrolment, help you plan your studies and answer any questions about how studying through OUA works.