Did you know you can take a single university subject without committing to the whole qualification? It's a great way to upskill—or to give your degree a test run.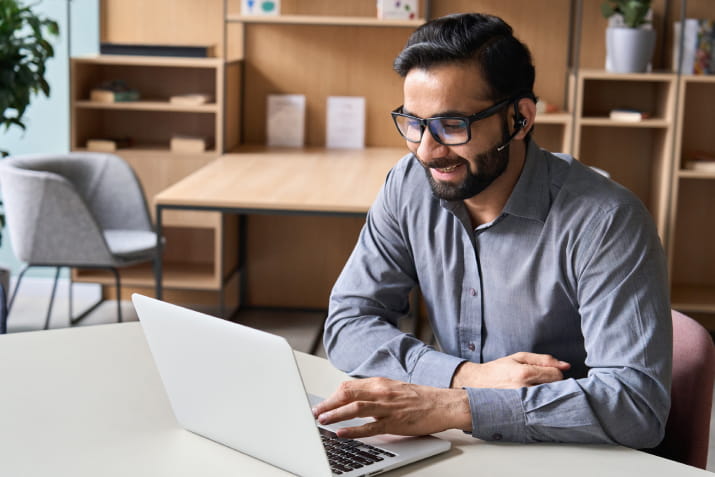 It can be nerve-wracking to lock yourself into a two or three-year course when you're not 100% sold on the study area. Research by Griffith University suggests up to 10% of students will switch from one degree to another after they experience their discipline and realise it isn't the right fit.
That can be a pricey journey of discovery.
But here's the good news. There's a way to sample a degree before investing your time and money in the whole course. It's called single subject study, and it's an enrolment option that's available with most Australian universities.
What is single subject study?
Single subject study allows you to take one unit from an undergraduate or postgraduate degree, without committing to the rest of the qualification.
You'll study alongside students who are completing the full degree and complete the same assessments. But once the unit is over, you're free to walk away with a certificate of completion, no harm, no foul.
It's a more cost-effective way of dipping your toes into university because you only have to pay for the cost of the subject. And since single subjects belong to full degrees, they're covered by government HELP loans. That means you don't even have to pay upfront if you don't want to.
Why should you consider a single subject vs a full course?
You can see if a study area is right for you
Single subjects let you experience what studying in your field is like. This can be especially helpful if you're in two minds about your future career direction, or if you're not sure you're up to a uni workload. A single subject will give you a feel for the assessments, deadlines and readings involved in a degree, so you can commit to the full course with confidence.
You can upskill in an area that interests you
If you're already established in your career, you might like to enrol in a single subject for a different reason: to advance your professional skills. Single subjects tend to be 1) more advanced and 2) more comprehensive than standard short courses, which means you can upskill in an area with peak value to your career. Think Performing Arts for Educators or Documentary Scriptwriting. There's something for everyone!
You'll earn credit for a degree
The time you spend on your single subject won't be wasted, because your unit counts as academic credit towards a related degree. If you decide to pursue one down the line, you'll already be on your way there!
Can you enrol in single subjects online?
You can. Through Open Universities Australia, you can enrol in single subjects offered online by universities all over Australia (meaning you're spoilt for choice).
Most of the undergraduate subjects available through us are open to everyone, so you can start learning right away. You can even skip the entry requirements for certain undergraduate degrees if you complete a few single subjects first. You can also enrol in a selection of postgraduate subjects without worrying about entry requirements. You should expect to spend about 10 hours a week studying for the duration of your subject. And if you enjoy it, there's nothing stopping you from enrolling in another!
Single subjects are open at different dates throughout the year, so check our undergraduate and postgraduate subject pages to see what's available now.