Kick-starting your small business? Enrol in these online courses designed to help you run, promote and grow your small business from the ground up.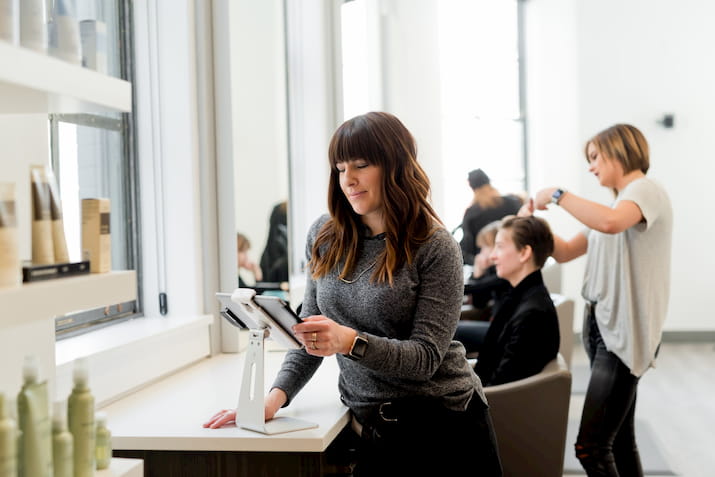 Over the past decade, the world of business has seen major advancements with technology and social media helping to make thousands of smaller endeavours easier to manage and more successful. Opening a small business has become more popular with many owners choosing the DIY approach by studying marketing, accounting and other courses online.
If you want to advance your business and learn how to become a more successful business owner, check out the following small business courses online that are offered through Open Universities Australia (OUA) and learn why upskilling can help catapult your small business to success.
Benefits of upskilling for small businesses
We know that running a small business is time consuming, and studying online through us gives you the flexibility to design your timetable around your life and work commitments. Choosing to undertake a small business course online could be the boost you need to really get your business noticed.
Learning the basics in digital marketing, accounting and other business proficiencies will give you the ability to do those things yourself, rather than hiring other people or outsourcing the work. The bottom line is everything when you're running your own business, that is why upskilling in a few different areas can make a huge difference. When you have the know how to manage those important elements of small business, your bottom line will benefit and you will eventually have more money to invest back into the company.
Accounting
Learn the basic principles and procedures of how to manage your small business accounts and enrol in University of South Australia's Accounting for Business. This course teaches students how to professionally manage the finances of a business and identify the importance of having sound processes in place. You will gain insight into financial decision making and be able to interpret and analyse the outcomes.
Digital and Social Media Marketing
Nowadays, if you don't have an online presence then it will be difficult for your small business to be seen by new clients and customers. Whatever you're offering, be it product, service, venue or experience, you need a platform to promote your business, and the digital realm is where you need to be. Understand the basic principles of digital marketing through Griffith University's Digital and Social Media Marketing. This course will help your small business enormously. This course will teach you how to strategise, critically analyse, and come up with solutions that fit the market you want to reach.
User Centered Design
Have you ever thought about how your customers or clients think when interacting with your business? Or what your business looks like from their point of view? Enrolling in RMIT's User-Centered Design course will give you sound knowledge in understanding the process of creating an online experience that is user friendly. You'll learn how to use and design software that will take human capabilities and constraints into consideration and allow experience goals to be met.
Marketing for Business
Completing a marketing course will put you miles ahead when it comes to small business. Being able to understand the basics of how to get as many eyes on your product, service or experience is invaluable. Courses like University of Tasmania's Marketing for Business will give you an overview of the principles of how to build a great marketing plan and help you to analyse your market and competitors. This course will open up your strategic and critical thinking when trying to communicate your message to the right audience, ultimately helping to make your small business a success.
Upskilling FAQs
What is a small business?
In Australia the classification of a small business is:
A business that has an annual turnover of less than $25 million.
Has fewer than 50 employees at the end of the financial year.
A business that has consolidated gross assets valued at less than $12.5 million at the end of the financial year.
Should I do a business degree if I am running a small business?
The choice is always yours. If you have started a small business then you're well on your way to your career goals already. You may find that enrolling in short courses online will help you to gain a better overview of a range of subjects that will ultimately propel you to success in your small business, however a business degree could do the same. The beauty of online coursework is whichever you choose, you will still be able to manage your business and coursework at the same time!
How can OUA help my small business through study?
We bring together all the courses from Australia's leading universities that you might want to study to make your business successful. Comparing your options is made much easier with the assistance of our comparison tool or alternatively you can call on our expert student advisors. We support by offering guidance initially with enrolment and then with further ongoing admin tasks, payments and results while you study online with your chosen university.
OUA strives to give more people better access and more choice when it comes to gaining the education you require to pursue your career goals. To find out more about how we can find the right course for you, visit How Open Universities Australia works.
Open up a world of possibilities for your small business by browsing online courses from Australia's leading universities on our website. Don't hesitate to get in contact with our friendly staff, we are here to answer any questions you may have about any courses.
To express your interest in any of the courses on offer through OUA, fill out the form on this page and an expert student advisor will get in contact. Otherwise, start browsing thousands of courses from leading Australian universities right now.