Special Circumstances
Sometimes there are serious events beyond your control that stop you from being able to continue your studies.
If find yourself dealing with major problems and you have to withdraw from your subjects—but census date has come and gone—you can consider applying for Special Circumstances. If you're eligible, Special Circumstances helps with fee refunds and overturning fail grades.
Special Circumstances is a government legislated process that recognises that serious events are sometimes beyond your control that can affect your ability to continue your studies. Reasons students apply for Special Circumstances include:
Medical reasons—you might become aware of a medical condition or an existing condition might change or worsen.
Employment conditions—there could be an increase in your employment hours or responsibilities which are beyond your control.
Family or personal reasons—this might include a death in the family, severe medical problems or unforeseen financial difficulties.
Special Circumstances can help
So long as you submit your application with the information we need—don't worry, we'll let you know exactly what's required—approved applications can result in:
A refund of subject fees—when you paid for your subjects up front, then you had to stop studying after the census date.
A re-credit of your FEE-HELP debt—when you used FEE-HELP to cover the cost of your subjects, then you had to stop studying after the census date.
A grading of 'Withdrawn without academic penalty' (WS grade)—when you had to withdraw from your subject after the final date allowed by your university. The approval is made by your uni.
One extra thing to note—Special Circumstances cannot help with student loan repayment difficulties. You can contact the Australian Taxation Office to find out your options.
More information and next steps
To learn more about Special Circumstances, have a look at our FAQs or contact a student advisor.
If you need to make an application, sign in to your Student Hub.
Special Circumstances FAQs
Should I apply for Special Circumstances?

If your circumstances affect your studies and relate to medical, family, personal, employment or financial hardship you may be eligible for Special Circumstances.
What documentation do I need for my Special Circumstances application?

We'll ask you to provide documentation, or evidence, that shows details such as when your circumstances began or worsened, how they affected your ability to study, and when it became apparent you could no longer study. This documentation must be legally verifiable and independent—in other words it needs to be provided by a professional such as a doctor, counsellor, employer or a financial advisor. We cannot accept evidence from a family member or other student.
How long will it take for my application to be assessed?

We're committed to our official response time of 40 business days, but we'll always try to provide you with a resolution sooner.
I passed my subject and I'm not happy with my final grade—can I apply for Special Circumstances?

You need to have failed or withdrawn from your subject, because of events or circumstances beyond your control, to be eligible to apply for Special Circumstances. If you passed your subject but you're not happy with your final grade, there's a different process you'll need to follow—contact your university about their special consideration process.
You might also like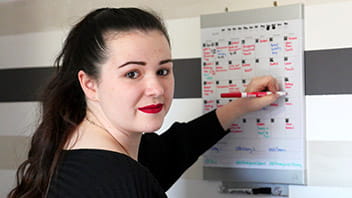 Important study dates, including close of application, close of enrolment, and census dates.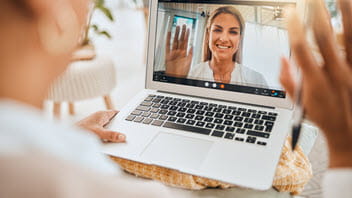 Feel supported and well-connected during your studies. Remember, there's always someone who can help you get where you're going.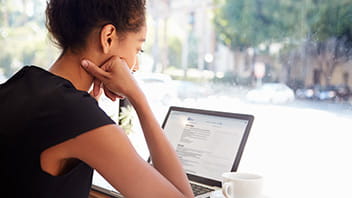 We'll make sure you get the right funding in place so you can start studying today.
We're here to guide you there
Our student advisors can assist you with enrolment, help you plan your studies, and answer questions about how studying through Open Universities Australia can get you from where you are today, to where you want to be tomorrow.