Study allowances
You might be eligible to receive money to help you with the costs of studying.
You might be eligible for some financial support during your course. The Australian Government uses Centrelink to make payments to eligible full-time students. Plus, we can help you out with travel costs for exams and on-campus activities if you meet our special requirements, and introduce you to scholarship opportunities.
Government allowances
Youth Allowance and Austudy
As a full-time student you could be eligible for the following government allowances:
Youth Allowance: you'll be eligible for this payment if you're a full-time student, aged 16 to 24, and you're an Australian resident.
Austudy: you'll be suitable for this is a payment if you're studying full-time, aged 25 or more, and meet the residency requirements.
To be considered a full-time student, you'll need to be enrolled in subjects which have a combined EFTSL of at least 0.250. This is normally two subjects—which generally require 20 to 24 hours of study each week. You'll find each subject's EFTSL listed on its subject details page.
Check the Department of Human Services for more information about how study loads work.
Student Start-up Loan
If you're eligible for Youth Allowance, Austudy or ABSTUDY, you could also be entitled to a loan to help you with the extra costs of your online study. If you're able to take out a Student Start-up Loan, you'll repay it through the tax system when you're earning over a certain amount.
To get more information, look up the Australian Government's Department of Human Services Student Start-up Loan.
More information
Travel subsidies
You've probably already realised that one of the great benefits of studying online is that you can study anywhere. But, there can be times when you need to attend an exam, on-campus placement or workshop.
We're here to make sure that everyone has access to study, whatever their financial circumstances. That's why we offer travel subsidies—they can help you meet the costs of compulsory travel during your studies. If you're getting Centrelink benefits or you're an Australian Health Care Card holder, it is worth finding out if you can get a travel subsidy.
Exams and attendance travel subsidy
You may be eligible for a $100 subsidy if you have to travel 100km or more from your home to attend:
your nearest exam venue, or
an on-campus placement, practicum, workshop or seminar which is compulsory for your undergraduate subject
We can give you $100 for each exam or on-campus event.
Travel subsidy applications
Travel subsidy eligibility
To be eligible for a travel subsidy, you'll have to be:
An Australian citizen or an Australian Humanitarian visa holder living and travelling in Australia.
Enrolled as a student in the subject that requires travel at the time you apply for the subsidy.
In possession of proof of Centrelink benefits, or the holder of an Australian Health Care Card.
Ready to provide supporting documentation as requested on the application form.
If we approve your application, the funds will be forwarded to you after the census date of the study term of travel. One thing to remember—a subsidy can't be offered for subjects that you've already completed.
You may also be able to apply in cases where:
There are factors other than distance that make it difficult for you to access the location.
You don't have a Centrelink letter or Health Care Card, but you have other evidence to show you're on a low income.
Scholarships
You may be eligible for a scholarship offered by the university you're enrolled with through Open Universities Australia. Depending on the scholarship you apply for, your eligibility will be based on your chosen study area, hardships you may have experienced, your background, or your achievements so far.
Scholarships are offered independently of Open Universities Australia, by each university. For this reason, it's important that you read your university's application criteria to make sure you're eligible.
Select your university to find out more:
You might also like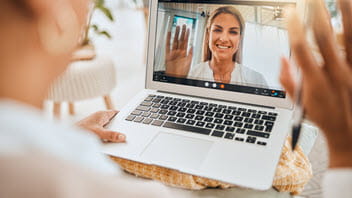 Feel supported and well-connected during your studies. Remember, there's always someone who can help you get where you're going.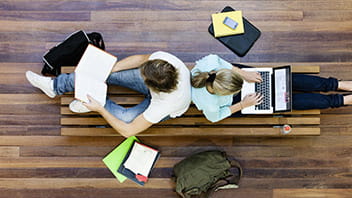 If you're wondering how you'll pay for your studies, and where Centrelink fits into the picture, take a look at our Finances and Centrelink FAQ.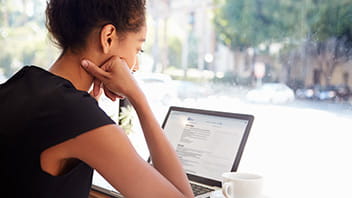 We'll make sure you get the right funding in place so you can start studying today.
We're here to guide you there
Our student advisors can assist you with enrolment, help you plan your studies, and answer questions about how studying through Open Universities Australia can get you from where you are today, to where you want to be tomorrow.