Support
We'll help you match your aspirations with the right degree, step you through your applications and enrolment, guide you through financial options, and provide 24/7 online tutoring.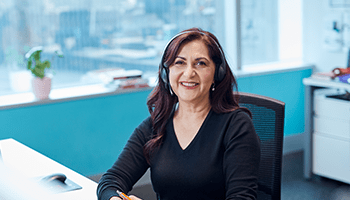 Get tailored advice when it suits you
A student advisor will call you at your preferred time to answer your questions.
Book a free consultation now
Your Student Hub support services
After enrolling through Open Universities Australia, and throughout your online studies, we'll lend you a helping hand whenever you need one. Sign in to your Student Hub to access these support services:
We take your satisfaction seriously. All formally raised issues are investigated through our complaints management process.
We're here to support you through any changes that will affect your studies—from small updates to your personal details, to bigger changes like withdrawing from subjects or discontinuing your degree.
Everything you need to get study-ready, starting with the essentials for your first week, then more hints and tips to cover you during your studies.
From the essentials, to additional help and support, plus the rules and policies, we've pulled together the things an online student needs for study success.
We're here to guide you there
Our student advisors can assist you with enrolment, help you plan your studies, and answer questions about how studying through Open Universities Australia can get you from where you are today, to where you want to be tomorrow.