Map the functions of the human mind or explore the pursuit of knowledge.
Examine how people behave, think and feel. Mind the mental health of others. Reveal the human experience from basic brain functions to complex characteristics, language and personality.
Think about how people process information, reason and remember. Speculate the principles of logic, analyse arguments, question values or search for knowledge and truth.
Reflect on ethics in the 21st century or debate religious beliefs. Find creative solutions to complex social problems or learn an ecclesial language.
Find a spectrum of pathways and careers about the study of human behaviour, ways of life, beliefs, values and spirituality.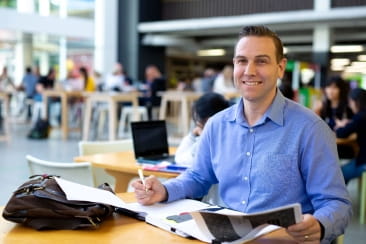 Psychology & mental health degrees
Psychology & mental health subjects