Nursing
Enrich your nursing training and knowledge.
Why study a nursing course online?
From a Masters in Nursing to a Graduate Certificate, you can build on your knowledge and experience by adding to your existing nursing qualification. With a postgraduate nursing course you'll become an expert practitioner in your chosen speciality.
Engage with current and emerging models of health and wellness across a range of specialisations. Understand the legal, ethical and professional issues associated with patient care, and supporting the people around the patient. Develop your leadership knowledge and technical capability to further your existing career, or build a base for future success.
Studying a nursing course online means that you can fit your learning around your life. Step up, drive change, and take your nursing career to the next level!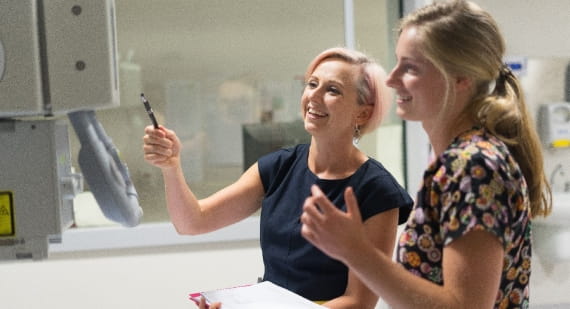 Nursing course highlights
Understand the intricacies of care from a specialist perspective.
Extend your core competencies.
Engage with new frameworks for healthcare transformation.
Understand the needs of complex clients.
Develop communication and relationship-building skills.
Nursing course specialisations
Acute care nursing
Advanced nursing practice
Clinical nursing
Critical care nursing
Emergency nursing
Mental health nursing
Paediatric nursing
We're here to help
Our student advisors can assist you with your enrolment, help you plan your studies and answer any questions about how studying through OUA works.