Journalism courses
Use the power of words to tell stories of people, places, politics and more.
Journalists are so much more than people who write articles. They're the fabric of our society – holding a crucial role that tells stories of the every-man, holds those in power accountable and uncovers the deep dark secrets of society.
With words as their superpower, journalists investigate the unknown and share their findings with the general population – ensuring that our fathers, brothers, mothers, sisters and friends are informed about the issues taking place in society today.
Study a degree in journalism, and you'll join a league of individuals committed to communication.
What will I learn in a journalism degree?
Study a journalism course online, and you'll learn:
How to identify what's "newsworthy" and what's not
Gain a sense of what's worth reporting on. You'll develop a nose for news through consuming journalism in preparation for creating your own.
How to research and plan news stories
Understand what happens behind the scenes of a story. Learn what it takes to find information and structure your piece.
Techniques for interviewing subjects and telling their stories
Getting information from people takes a lot more than asking a question. Discover how to build trust with those you report on.
Skills to create stories in print, broadcast and online media
From using online publishing systems, to creating sound files, you'll learn it all.
The power, and danger, of social media in journalism
Social media has created a new era of news. Discover how you can harness it for to deliver trusted information.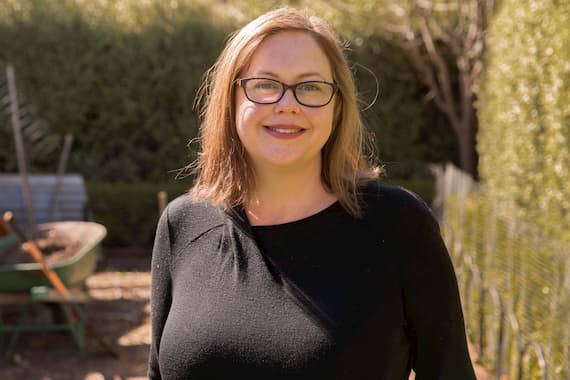 Discover related subjects
Is a journalism course still relevant today?
While journalists no longer sit by a typewriter, journalism skills are still needed today. The mediums journalists use to tell stories have changed, but the role of using communication to inspire, inform and entertain remains.
While print publications have less full-time staff than in previous decades, the rise of online content has created more digital opportunities for professional communicators than ever before. In other words, study a journalism course online, and you'll have plenty of opportunities.
Journalism career opportunities
Study a journalism degree and you could find work as a:
Journalist
Use skills from your journalism degree to produce stories for websites, magazines, newspapers, TV and radio. Report on recent events, politics, lifestyle news and more.
Book editor
A degree in journalism gives you advanced skills in grammar and vocabulary. These are incredibly useful for publishing houses.
Public relations professional
Use your knowledge of journalism to represent and control the public image of companies and people.
Copywriter
See your writing up in lights in advertisements and on websites. Get creative by crafting billboards, television commercial scripts, radio ads and more.
Social media manager
A degree in journalism will hone your knowledge of online platforms. Many organisations need people with these skills to manage and run their company profiles.
Get going with OUA
Compare and apply
We'll help you find the right course for you. Our student advisors are ready to answer your questions.
Work out your finances
During your enrolment, we'll offer you the option to pay upfront in full, or defer your payment using a student loan. Remember to look into income tax deductions for course fees and study-related expenses.
Get credit for your success
We won't let your hard work go unrecognised. Choose to take a single subject, or combine your work as part of a degree.
Why study online through Open Universities Australia?
Find the right course for you
Explore and choose from thousands of degrees, subjects and short courses from leading Australian unis.
Start studying, regardless of academic history
We offer entry without requirements through single undergraduate subjects from full degrees.
Gain credit towards your degree
Apply for credit for past study, or your work experience, and finish your studies faster.
Graduate with a degree from a leading uni
Enrol through us and graduate with exactly the same qualifications as on-campus students.
Feel supported from start to finish
Our student advisors can guide you in the right direction and help with your enrolment.
Get help every step of the way
Our student advisors can assist you with enrolment, help you plan your studies, and answer questions about how studying through Open Universities Australia can get you from where you are today, to where you want to be tomorrow.