How to become a psychologist
Evaluate, diagnose and treat patients with issues and concerns to promote emotional and mental wellbeing.
Help people understand their thinking, navigate their feelings and analyse their choices in a way that changes lives for the better.

Become a psychologist (or a psychiatrist) and learn how our brains manifest thoughts and feelings into action, inaction, body language, facial expressions and words.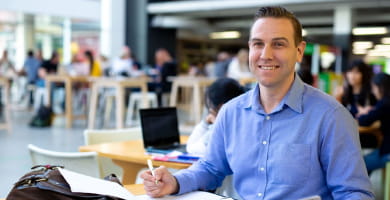 How to become a psychologist in Australia
Becoming a registered psychologist takes commitment, passion and many hours of study. Feeling a little intimidated? We understand—Our expert student advisors are here to help you achieve your goals, even if you haven't hit the books in years. As a budding psychologist, you will:
Study an undergraduate degree with a major in psychology or a Bachelor of Psychology, followed by either an honours year or a postgraduate diploma.
Once you've established a strong understanding of psychology, you'll be presented with five pathways to general registration and a further three pathways to take the preliminary steps towards the Board of Psychology registrar program as summarised by the Australian Psychological Society.
So which path should you take?
There is no wrong choice. If you're motivated by research, the Board of Psychology Registrar program may be the ticket, while a specialised focus like sports psychology will require further study and an engaged mentor. On the other hand, if you want to help people overcome their trauma one appointment at a time, general registration may be just what you're looking for.
Psychology courses: What do you need to study?
Ready to dive in? Every experienced psychologist has been where you are now, considering their enrolment and making plans to follow their aspirations.
What you need to study to become a registered psychologist
A Bachelor of Psychology, or an undergraduate degree with a major in psychology, introduces students to the history, theory, techniques, research practices and discussions that underlie human behaviour. Steeped in both scientific inquiry and conceptual discourse, you'll be exposed to a diverse range of psychological specialities as you lay a robust foundation for your next steps.

Throughout your studies, you'll learn more about neuropsychology, abnormal psychology, social and personality psychology, health psychology, cognition and perception, memory, developmental psychology, organisational psychology and psychopathology, ensuring the direction you choose to take reflects both your talents and your interests.
Psychology Board of Australia
The Psychology Board of Australia develops the code of ethics, standards and guidelines that govern the daily practices of Australian psychologists. Supported by the Australian Health Practitioner Regulation Agency (AHPRA), the board works with universities to ensure the courses they offer can be recognised, funnelling graduates into a registration stream once they achieve the standing of a provisional psychologist (following the completion of an honours year, once the student has begun placement or higher learning).
Australian Psychological Society (APS)
The Australian Psychological Society is Australia's leading psychology body, developing both the discipline and the profession of psychology in national and local communities. Members are treated to a trove of benefits, from early career guidance to research opportunities, advertising to professional development and advocacy.
Is an honours year required? Yes, if you desire to be a registered psychologist, an honours year is a non-negotiable. On the other hand, if you get to the end of your three-year degree and feel compelled to look into alternative careers, here's what else you could do with a Bachelor of Psychology:
Caseworker/manager
Communication specialist
Market researcher
Human resources specialist
Marketer
Social worker
Medical and health services manager
Correctional officer
Community analyst
Child protection officer
Undergraduate courses in psychology
Is a postgraduate degree required to be a psychologist?
Yes, depending on your chosen pathway, you'll need to complete a postgraduate degree, such as a
Graduate Diploma
or a combined Master/Doctorate of Psychology before diving into supervised practice. These will help you walk through a range of complex fundamentals and research methodologies while developing your understanding of treatment plans, evidence-driven interventions and modern psychological practice.
Postgraduate courses similar to psychology
Get started with a short course in psychology
Study a six month
Undergraduate Certificate in Psychology
or explore the psychology subjects with no entry requirements before committing to a full degree.
Why study psychology online?
You deserve the freedom to pursue your passions in a way that suits your schedule, without sacrificing your work, social life or family time. Change isn't always easy, but studying psychology online through OUA is simple. Our student advisors work with you to map a clear path, ensuring you're supported every step of the way, regardless of your academic history.
What does a psychologist do?
Collaborate with other medical professionals and health workers to provide holistic patient treatment.
Create assessments to be used in educational and occupational settings to determine performance, level of attentiveness and understanding and develop optimal methods for instructing students and achieving prime results in the workplace.
Create interviewing and selection techniques for occupational settings as well as psychological assessments.
Evaluate patients mental, emotional and behavioural condition to diagnose disorders and psychological wellbeing, taking into consideration medical and psychiatric history and preparing files and reports on patients.
Implement and assess various treatment programs for individual patients as well as in group sessions and evaluate patients progress.
Perform research activities for educational settings regarding students mental abilities and capacities and recommending programs for students with educational delays.
Refer patients for additional tests such as lab work and therapy and create treatment plans.
Alcohol and drug worker
Clinical psychologist
Criminologist
Forensic psychologist
Youth worker
Experience online study through Open Universities Australia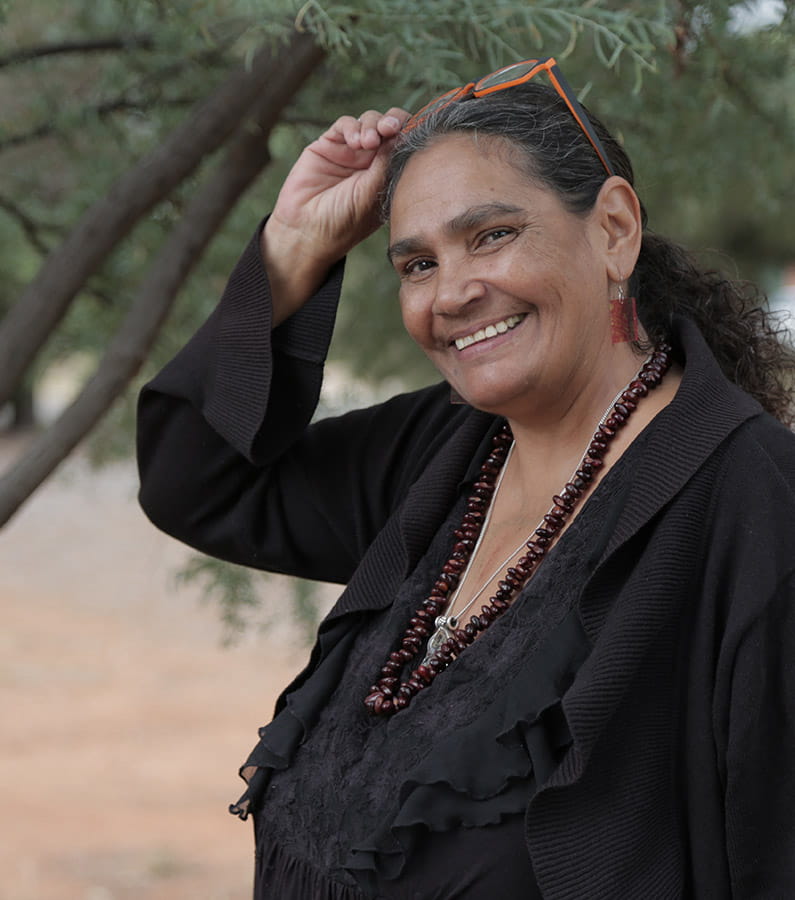 " I will be a psychologist... it'll happen, I just know, because I believe I'm here for a purpose.
— Emma
We're here to help
Our student advisors can assist you with your enrolment, help you plan your studies and answer any questions about how studying through OUA works.