Choose a speciality or career
Model and design, plan, build and influence residential, commercial and industrial physical environments for the 21st century.
Structure a sustainable, creative and inspiring future that influences and improves life, work and play.
Connect people to places through sympathetic environmental and human-centred design. Build transit orientated developments. Harmonise materials and methods.
Deconstruct legislation, scaffold heritage restoration or apply for a development permit—stake out your career in construction or draw on your designer skills.
Identify local and national architecture with heritage overlays or get a hand drawn perspective using rendering and digital collage.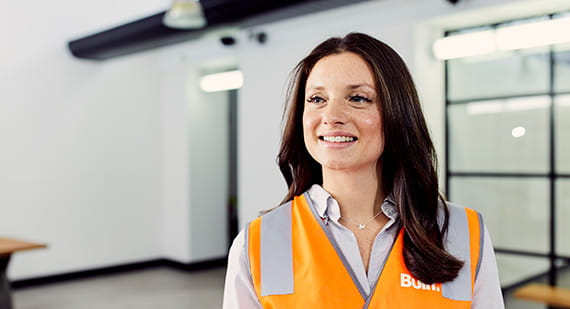 Architecture & construction degrees
Architecture & construction subjects
Map out the blueprint for your career
Design, structure and cement a sustainable future in architecture, planning and construction.
Get hands on as a building technician, surveyor, civil engineer or construction manager. Plan regional communities or draft interior architecture, try modelling and practice.
Build a secure career with a foundation across multiple industries with skills in demand.
Accreditation
Improve your career prospects when you study through OUA and get accreditation from some of Australia's peak, reputable organisations.
Australian Institute of Building (AIB)
The AIB offers professional recognition, opportunities for growth and networking opportunities to building professionals. The Institute supports new tertiary courses where they're needed and school students who are transferring into their tertiary studies.
Australian Institute of Quantity Surveyors (AIQS)
Through industry research, educational support and its code of ethics, the AIQS backs quantity surveyors on the worksite and represents them in government, industry and public forums.
Royal Institution of Chartered Surveyors (RICS)
RICS is a leading international body backing the highest standards in surveyor practice. With 125,000 qualified and trainee members, RICS works across multiple sectors and countries.
Student stories and study advice
We're here to guide you there
Our student advisors can assist you with enrolment, help you plan your studies, and answer questions about how studying through Open Universities Australia can get you from where you are today, to where you want to be tomorrow.