Sustainability courses
Strive to meet today's needs without compromising the future.
Why study sustainability online?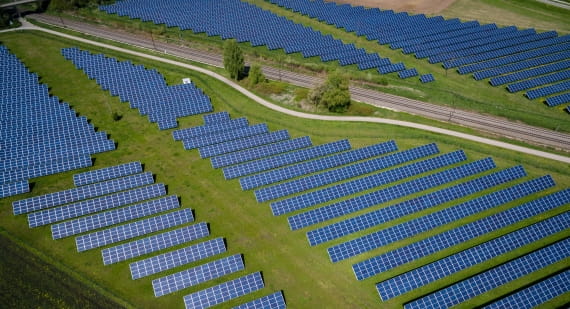 When you study a sustainability course, you focus on finding workable solutions to environmental problems. Sustainability challenges span the globe, from the broadest scenarios in business and government, through to local issues in everyday life.
Sustainability skills, like complex problem solving and critical thinking, are valuable in many fields. Studying sustainability is especially relevant for careers based in consulting, planning, policy, the not-for-profit sector, and government.
Whether you're fitting further study in around your job or looking to level up with a new qualification, studying sustainability is a great way to future-proof your career.
Highlights
Explore living examples of sustainable community development.
Unpack global and political climate and ecological emergency movements.
Choose from electives including energy security and natural disasters.
Specialisations
Understand and uphold UN Sustainable Development Goals (SDGs).
Develop social maturity and ethical strength.
Build an interdisciplinary knowledge of climate change.
Discover related subjects
Student stories and study advice
Why study online through Open Universities Australia?
Find the right course for you
Explore and choose from thousands of degrees, subjects and short courses from leading Australian unis.
Start studying, regardless of academic history
We offer entry without requirements through single undergraduate subjects from full degrees.
Gain credit towards your degree
Apply for credit for past study, or your work experience, and finish your studies faster.
Graduate with a degree from a leading uni
Enrol through us and graduate with exactly the same qualifications as on-campus students.
Feel supported from start to finish
Our student advisors can guide you in the right direction and help with your enrolment.
Get going with OUA
Compare and apply
We'll help you find the right course for you. Our student advisors are ready to answer your questions.
Work out your finances
During your enrolment, we'll offer you the option to pay upfront in full, or defer your payment using a student loan. Remember to look into income tax deductions for course fees and study-related expenses.
Get credit for your success
We won't let your hard work go unrecognised. Choose to take a single subject, or combine your work as part of a degree.
Get help every step of the way
Our student advisors can assist you with enrolment, help you plan your studies, and answer questions about how studying through Open Universities Australia can get you from where you are today, to where you want to be tomorrow.