Do you have a flair for the written word, a voice perfect for radio, or a knack with data? Let's explore the different fields of journalism so you can figure out which one is right for you.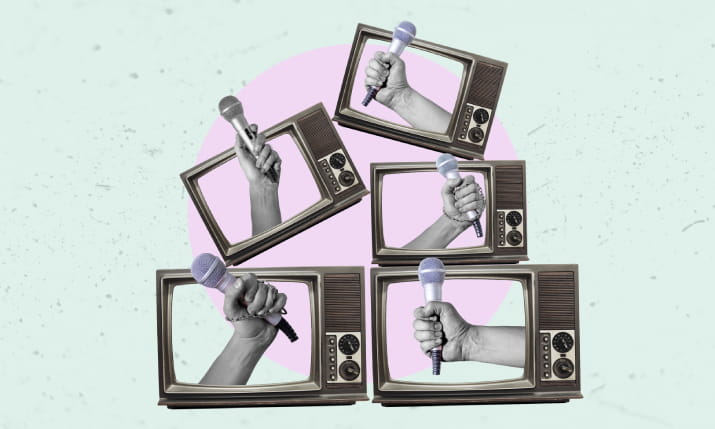 As an industry, journalism has changed massively since the onset of digital media. While the days of fat budgets for lengthy print magazine features may be over, there are new opportunities out there for emerging journos, with niches like data journalism on the rise.
Journalism is a broad church, so let's look at some of the areas you may like to pursue.
How many types of journalism are there?
From gonzo journalism—the on-the-ground reporting style pioneered by the likes of Hunter S. Thompson—to lifestyle writing to hard-nosed investigations, there are countless different types of reporting. Here are just a few to consider.
Investigative journalism
If you're enticed by the idea of speaking truth to power and uncovering corruption, investigative journalism could be perfect for you. You'll use your powers of persuasion to get people talking and tell stories in areas as diverse as corporate fraud, medical malpractice, or government pork-barrelling.
In Australia, some of the best investigative work is done by reporters at the ABC and the major newspapers.
Data journalism
In this increasingly sought-after specialisation, you'll analyse interesting data sets and visualise them for your audience. You might create infographics to display crucial election data, design maps to show trends happening across the country, or visually illustrate big stories like the ongoing impacts of climate change.
To be an effective data journalist, it will help if you have both an analytical and visual mind—and love a spreadsheet.
Fashion journalism
If you have a passion for fashion, writing about it could be a great way to participate in the industry. At the top of your game, you could find yourself jetting off to Paris Fashion Week or front row at the next Balenciaga collection.
Keep in mind, though, it's a very competitive field and it can take a lot of persistence—and an internship or two—to break in. It's also an area that has changed significantly due to the decline of print media so, these days, you may be more likely to find fashion-related roles in digital or social media—or working in-house in communications for a fashion brand.
Sports journalism
If your happy place is courtside or out on the field, you could marry your loves of sport and storytelling in a career as a sports journalist.
Sports media has also changed a fair bit in the digital age and, even if you don't end up in a traditional sports reporting role, there are more opportunities than ever before to work in the media teams of clubs and elite sporting organisations. In a role like this, you may interview players, run social media, or take compelling photos during a match.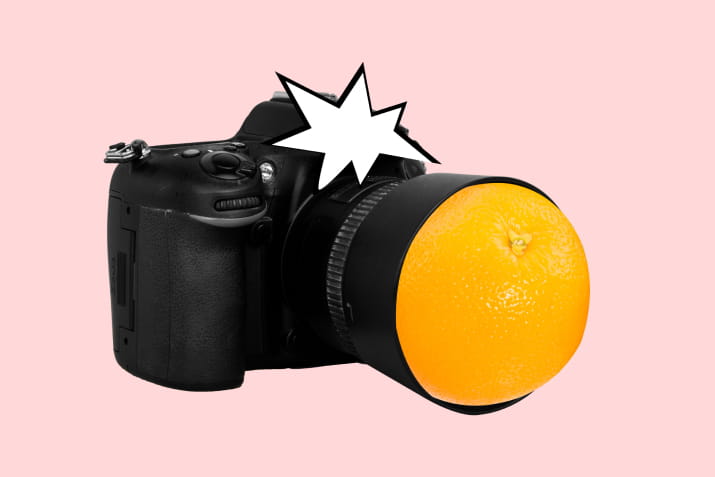 Photojournalism
Visual storytelling is a key part of how we understand the world—and photojournalism has played a crucial role in media history. Think: iconic images from the Vietnam war, images of 9/11, and, more recently, striking pictures from Ukraine.
If you have an adventurous spirit and a desire to make it in this competitive profession, photojournalism could take you to some pretty far-flung places, like the frontlines of a war zone or the aftermath of a natural disaster.
Broadcast journalism
Essentially, broadcast journalism refers to radio and TV. Working in this area, you may find yourself in front of the camera on the nightly news, announcing on radio, or behind the scenes as a camera operator.
There's something intoxicating about the buzz of a newsroom—and in broadcast you'll work alongside other talented reporters and producers to tell the stories of the day on air.
Travel journalism
While the splashy budgets of yore may have declined in travel journalism, there is still a market for great stories about fascinating parts of the world. You may end up as a freelance travel writer, venturing to beautiful places and filing stories you're passionate about for newspapers and magazines.
Food journalism
Another area you may like to sink your teeth into is food journalism. Working in food media, you could find yourself developing and publishing recipes, penning fascinating stories about food and the people who make it, or reviewing restaurants for newspapers or a publication like Broadsheet.
Which type of journalism is best?
The best type of journalism for you will depend on your skills and areas of interest.
A journalism or communications degree will provide a great chance to dabble in different areas and see what you like. It will also provide transferable storytelling and communication skills that can put you in good stead for a range of media roles.
So, even if you don't end up in the old-school news reporting role that you envisage, you'll find plenty of opportunities to tell a great story.
Keen to sharpen your storytelling skills? Explore online journalism courses offered by leading universities through Open Universities Australia.