Choose a speciality or career
Study a course that skills you up to make a difference. Get ready to engage in individual and community health and rights.
Serve and protect the vulnerable. Study child health, disaster and famine management, nutrition and chronic diseases. Prescribe awareness of the factors affecting quality of life and debate key features of Australia's policies and services.
You'll investigate work and leisure, human rights or social services. Answer the call to help. Learn online and look out for the wellbeing of the individual, families and communities.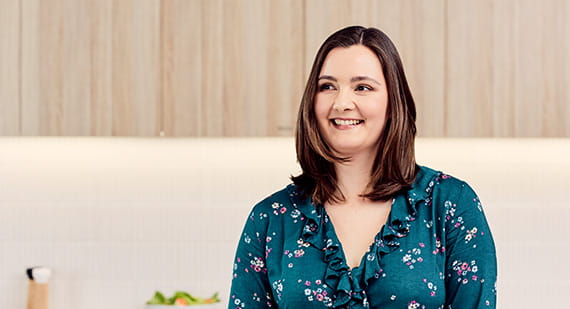 Community services & care degrees
Community services & care subjects
Help yourself to a career that helps others
Study online and boost your career opportunities in a healthy, growing and diverse employment sector. Practice and specialise in a range of careers including health, welfare, and management in the public and private sector. Join the not-for-profit sector or step into a government department. Serve your community as a counsellor, social worker or child carer or an indigenous health worker.
Accreditation
Improve your career prospects and get accreditation from some of Australia's peak, reputable organisations.

Nutrition Society of Australia (NSA)
www.nsa.asn.au
With members as diverse of nutritionists, veterinarians, food scientists and medical practitioners, the NSA is committed to supporting the science of nutrition on the national stage.
Student stories and study advice
We're here to guide you there
Our student advisors can assist you with enrolment, help you plan your studies, and answer questions about how studying through Open Universities Australia can get you from where you are today, to where you want to be tomorrow.