Aged care courses
Choose an aged care course to help restore the sector in Australia.
With a recent Royal Commission investigation into the quality and safety of aged care, there's a growing need for skilled workers who have studied aged care courses.
Why study an aged care course online?
Given that 22% (that's 8.8 million) of the Australian population is predicted to be over 65 by 2057, Australia needs a new wave of talented aged care workers. S
Studying aged care at a tertiary level will give you the skills needed to empower older adults, aid societal change, and pave the way for the future of this rapidly growing area.
Areas you'll explore
Differences and similarities in concepts of ageing and disability
Social, mental, and physical traits of an ageing society
Strategies to empower older adults to live independently
Foundations of community health work
Interdisciplinary ways of thinking and problem-solving skills
Career paths in aged care
As with any area of rapid growth, we're like to see entirely new job titles created within aged care in coming years. For now, there are plenty of current career opportunities for those who choose to study an aged care course:
Assistant in Nursing (AIN)
Aged care supervisor
Aged care facility manager
Dementia specialist
Aged care facility auditor
Caregiver for in-home assistance
Care services coordinator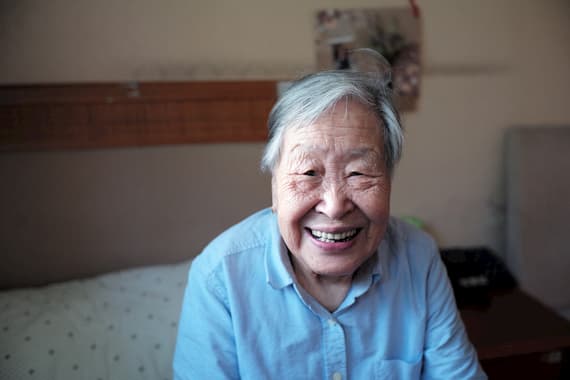 Discover related subjects
Student stories and study advice
Why study online through Open Universities Australia?
Find the right course for you
Explore and choose from thousands of degrees, subjects and short courses from leading Australian unis.
Start studying, regardless of academic history
We offer entry without requirements through single undergraduate subjects from full degrees.
Gain credit towards your degree
Apply for credit for past study, or your work experience, and finish your studies faster.
Graduate with a degree from a leading uni
Enrol through us and graduate with exactly the same qualifications as on-campus students.
Feel supported from start to finish
Our student advisors can guide you in the right direction and help with your enrolment.
Get help every step of the way
Our student advisors can assist you with enrolment, help you plan your studies, and answer questions about how studying through Open Universities Australia can get you from where you are today, to where you want to be tomorrow.