Disability care
Empower the vulnerable, and change lives.
Disability care is not always easy, but its impact is incredibly profound. A successful disability worker has great patience, determination, and empathy—do you have what it takes to make a difference? Begin a rewarding career by studying a disability course, online through Open Universities Australia.
Areas you'll explore
Special needs care: Manage and improve the behaviour of those with complex or challenging needs.
Special needs education: Support learning and development, design tailored learning plans to cater to individual needs.
Disability and the law: Develop policies and procedures to ensure that disability care is effective and ethical.
Social inclusion: Work on strategies for integrating people with disabilities into the community.
Career paths to take
With increased funding for Australians with disabilities under the National Disability Insurance Scheme (NDIS), the demand for disability care professionals is growing. Careers that graduates often pursue include:
Disability support work - For example, personal care, domestic support or transportation.
Job facilitation - Prepare people with disabilities for the workforce.
Specialist support - For example, physiotherapy, speech therapy or occupational therapy (requires specialist study).
Disability organisation work - Play a role within a disability-based organisation.
Disability policy work - Examine and amend the law to ensure a better future for people with disabilities.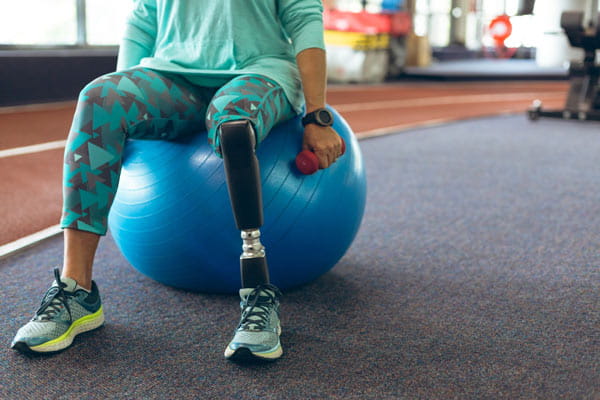 Discover related subjects
Why study online through OUA?
Find the right course for you
We can guide you in your selection from 500+ degrees, and 2,530+ subjects, from leading Australian unis.
Start studying, regardless of history
We offer single undergraduate subjects from full degrees without any entry requirements.
Gain credit towards your degree
Apply for credit for past study, or your work experience, and finish faster.
Graduate with a degree from a leading uni
Enrol through us, and graduate with exactly the same university degree as on-campus students.
Feel supported from start to finish
Our student advisors can guide you in the right direction and help with your enrolment.
We're here to help
Our student advisors can assist you with your enrolment, help you plan your studies and answer any questions about how studying through OUA works.