Unclear on the Voice to Parliament? Here's what you need to know about Australia's upcoming referendum, which will decide if Indigenous Australians can advise on matters that affect their lives.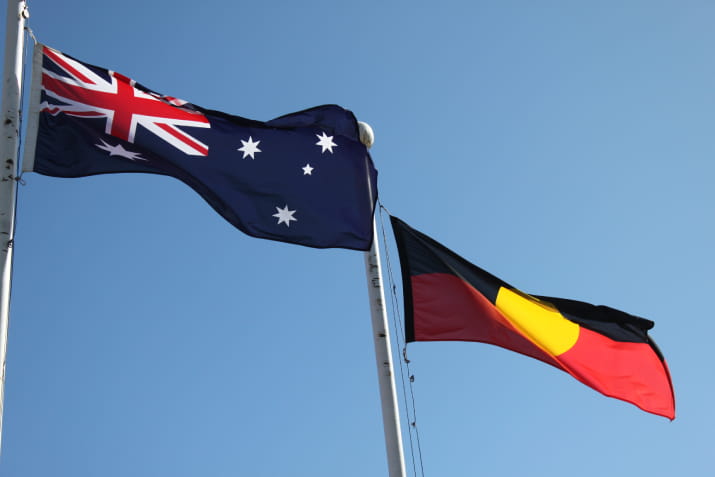 For the first time in more than two decades voters will take to the polls to decide whether the Australian constitution will be changed in a Voice to Parliament referendum.
But with so much misinformation out there, it can be difficult to discern fact from fiction to make sense of it all.
So what exactly is the 'Voice to Parliament' referendum anyway?
What is the Voice to Parliament?
The Voice to Parliament is a proposal seeking to ensure Aboriginal and Torres Strait Islander peoples have a say when it comes to matters relating to them.
Earlier this year Prime Minister Anthony Albanese announced the intention to put a referendum to the Australian people that would amend the constitution. A part of the ongoing reconciliation process, the proposition, if enacted, will enable an Indigenous 'Voice to Parliament'.
Constitutional lawyer Shireen Morris, who is a senior lecturer at Macquarie University Law School, says Voice to Parliament is about whether or not we change the constitution to recognise Indigenous Australians by guaranteeing them an advisory voice in their affairs.
When government and parliament make laws and policies about Indigenous communities those communities can have a fairer say in those decisions," Dr Morris says.

By changing the constitution to include an Indigenous voice, there will be an enduring representation for Indigenous Australians in the Australian Constitution that cannot be revoked by future governments.
"Indigenous people were excluded from the constitution of 1901, they didn't get any kind of say in the way our constitution was formulated," Shireen says, explaining she's worked with Indigenous leaders such as Noel Pearson for more than a decade on Indigenous constitutional recognition. "This is about correcting that, by including them and recognising Indigenous people in the constitution but doing it in a way that they want to be recognised by giving them a constitutionally recognised voice."
Beyond the political sphere the Voice to Parliament is a symbol of righting historical wrongs and a more equitable future for all Australians.
What would an Indigenous Voice to Parliament involve?
The government has set out some design principles to provide a solid understanding of what the 'Voice' is going to look like.
Shireen explains, "What they've made clear is this will be a body that will be chosen by Indigenous people. It's not going to be a government hand-picked body. It will be Indigenous representatives chosen by Indigenous communities. And it's going to be anchored in local and regional Indigenous communities, so it's not going to be a Canberra voice as those opposed insinuate."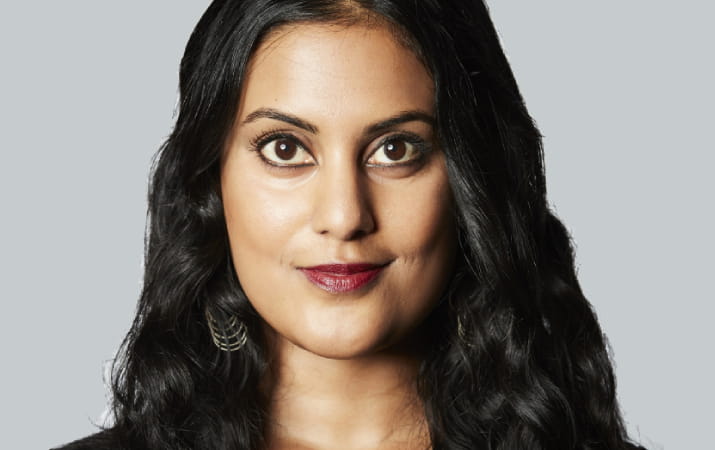 How does the Voice to Parliament contribute to reconciliation?
"This is all about reconciliation," Shireen says. "Indigenous people have been asking for a voice in their affairs for decades, pleading to be heard when the government makes decisions about them," she explains, referencing multiple moments in history when they've done just that, such as when
William Cooper
petitioned the British King in 1937, and the
Yolngu Bark Petition
in 1963.
"An ongoing call for a voice has echoed throughout the decades," she says.
What is a referendum?
A referendum is a national vote centred around a question, posed to the Australian public, to alter the existing constitution.
The question put forward at a referendum is carefully considered prior. Months of deliberation went into the wording for the Voice referendum, advised on by First Nations people from across Australia.
In March this year Prime Minister Anthony Albanese announced the wording that will be put to voters when we hit the polls:
"A Proposed Law: to alter the Constitution to recognise the First Peoples of Australia by establishing an Aboriginal and Torres Strait Islander Voice. Do you approve this proposed alteration?"
You'll be required to write 'Yes' or 'No' on your ballot paper.
How does a referendum work?
Dr Morris explains the constitution can only be changed by a referendum. But it's not simply a majority vote like in a federal election.
It's a double majority [referendum], which means the majority of voters in a majority of states, and a majority nationally, need to vote 'yes' to the constitutional change for it to succeed," she explains.
"That's a really high threshold. Only eight out of 44 referendums have succeeded in Australia since 1901."
Shireen says it's important to note the Voice would not have the power to veto laws and would act purely as an advisory board. "It's not any kind of veto, just the ability for those communities to give advice on those policies and programs so they're better targeted and achieve better outcomes."
When is the referendum on the Voice?
On 30 August Prime Minister Anthony Albanese announced Australia will vote on the Voice to Parliament referendum on Saturday, 14 October 2023. Polls will be open from 8am to 6pm. All Australian citizens over the age of 18 who are on the electoral roll are required to vote.
Visit the Australian Electoral Commission to find out more about where to vote in your local area.