Postgraduate single subjects
Boost your skills with a Postgraduate Single Subject so you can feel more confident and qualified at work—without committing to a full degree.
If you're looking to broaden your career horizons with specific and work-ready knowledge, a Postgraduate Single Subject could be your best bet. We offer hundreds of postgraduate single subjects from universities across Australia, delivered online, and open to those with a Bachelor Degree, or more than 5 years of work experience.
The subjects cover a range of topics to suit professionals of all industries. With less commitment than a degree, gaining extra knowledge has never been so convenient. Each subject is part of a full degree, so if you're keen to continue your studies, you can gain credit for the single subjects you've completed.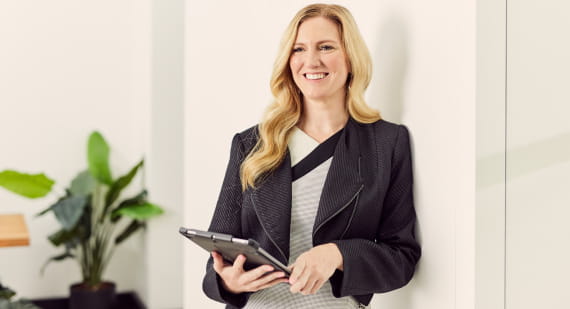 Supercharge your career
Build on your existing knowledge and gain a deeper understanding.
Gain practical and transferable skills for a career change.
Satisfy continuing professional development (CPD) requirements.
Invigorate your life
Return to study with the convenience and freedom of online learning.
Explore a new area before committing to a full degree.
Feed your appetite for continuous learning.
Enjoy ultimate flexibility
Start when you're ready thanks to multiple start dates throughout the year.
Stop, or pause your studies when life gets complicated.
Mix and match a variety of postgraduate single subjects from a range of leading universities.
Explore Postgraduate Single Subjects
How it works
Browse, apply, then enrol
Compare the cost and content of hundreds of Postgraduate Single Subjects across leading universities. When you've made your selection you'll be ready to enrol, so prepare your application. You'll need to show us you've completed a bachelor degree, and you might need to supply English language proficiency. The good news is, you'll only need to apply once, then you can study as many Postgraduate Single Subjects as you like.
Work out your finances
Postgraduate Single Subjects are full fee courses, with tuition fees starting from $2 200. During your enrolment, we'll offer you the option to pay upfront in full, or defer your payment using a FEE-HELP student loan. Remember to look into income tax deductions for course fees and study-related expenses.
Get credit for your success
Successfully complete a Postgraduate Single Subject to earn credit towards your next degree. There'll be less subjects for you to complete, so you'll be able to get your next qualification even faster.
Postgraduate Single Subject stories
Gain the 'Generalist' edge with single subject study
Today it's essential to have multiple skillsets to thrive in the workforce.
Why study online through Open Universities Australia?
Find the right course for you
Explore and choose from thousands of degrees, subjects and short courses from leading Australian unis.
Target specific skills and knowledge
Upskill one topic at a time with postgraduate single subjects.
Get the credit you deserve
Apply for credit for past study, or your work experience, and finish faster.
Graduate with a degree from a leading uni
Enrol through us, and graduate with exactly the same qualification as on-campus students.
Fit learning around your busy life
Load up on subjects, slow down with one or two, or take time off when you need it.
We're here to guide you there
Our student advisors can assist you with enrolment, help you plan your studies, and answer questions about how studying through Open Universities Australia can get you from where you are today, to where you want to be tomorrow.