Get the facts from three graduates, who reveal what it's like to balance a career with online study.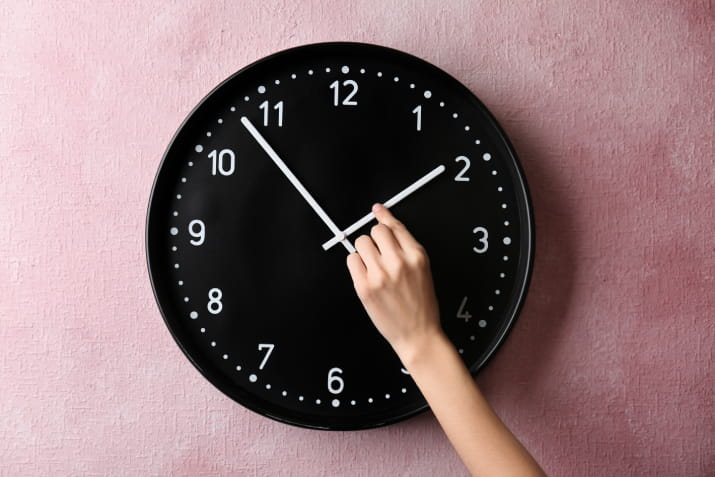 If you're a professional who's thinking about hitting the books this year, then you've probably wondered how much time you'll need to commit to online study.
It's an important thing to be realistic about before you enrol. After all, you want to be able to balance the reading, assignments and class activities with the demands of your job.
To help you figure out if online study will work for you, we asked three former students what it's really like to juggle work and study—and what kind of workload to expect.
First, how does online study work?
If you've never studied online before, then allow us to quickly break down how it works.
When you study an online uni course, you still cover the same material you would study on campus. But you're free to view your lectures, complete your weekly tutorial activities and respond to your classmates from home in your own time. This can be a gamechanger if you work full time and can only study at odd hours, though you do still have to meet regular deadlines.
Through us, you also have the flexibility of choosing how many subjects you take per term. Those balancing work and study generally choose to take only one subject a term because it's more manageable.
Unless you can commit to being a full-time student, we recommend taking no more than two subjects at once due to the study time involved.
How many hours per week will you spend on each subject?
As a general guide, you can expect to spend about
10 to 12 hours per week
on each subject.
However, this time can vary depending on your field of study, whether you're doing an undergrad or postgrad course, and how familiar you are with the material.
When Christelle studied her Bachelor of Applied Science (Construction Management) online, she was already working full-time in the construction industry, so she didn't have to learn the concepts from scratch like a lot of her classmates. This made her comfortable enough to tackle two subjects per term, on top of her full-time job.
But when she decided to build on her degree with an Undergraduate Certificate in Psychology—an area she wasn't as familiar with—she found herself studying a lot more.
"It was definitely different to studying construction, when I was working in the field and seeing examples of what I was learning on a day-to-day basis," she tells us. "With my psychology subjects, I spent at least two hours a day just on reading and digesting the content."
TIP: A good way to judge how study intensive a subject will be is to look it up on our website, or on your university's website. Check out the list of assessments. If there are more essays and research reports than tests, then you may need to factor that in when deciding on what your schedule can handle. The number of textbooks listed (if there are any) will also give you a hint about how much reading is involved.
How hard is it to balance full-time work and study?
Brendan
decided to study
his
Master of Education
online so he could keep working full-time as a secondary school teacher in Perth.
At first, he worried he wouldn't be able to juggle the demands of teaching, lesson prep and a postgraduate course. "It ended up being far less of an issue than I anticipated," he says. "I think it was manageable because I focused on doing one subject per term. I also tried to get all my work done during the week so I could set aside my weekends purely for study time."
What if you want to balance work, study and a family?
Danielle
faced this challenge
when she decided to study her
Bachelor of Business
. Not only did she have a management role at the Bank of Queensland, but she was also parenting a young family.
"It's definitely a balancing act to fit study in around both," she says. "The fact that I was able to log on night or day and not have to worry about turning up on campus made it possible. I did rely a lot on my extended family."
Her advice is to map out your study time as soon as you get your subject outline. "I made sure I knew exactly when everything was due so I could plan in advance when I would need to get things done."
Final words of advice from our students
For Christelle, one of the biggest advantages to online study is that you can log into your learning management system on day one, and see all your assignments and readings at once. "I would pre-plan my assignments a month out, so I wouldn't end up cramming everything into the one day."
"Discipline is one of your biggest challenges," Danielle says. "It's really easy to be distracted by family, friends, work… You can be distracted by the birds on your windowsill! Being organised, and doing everything you can to make the time, really helps. Even if it's at night when everyone has gone to bed, or an extra hour tacked onto the end of your work day."
"For me, the biggest sacrifice was free time on the weekend," Brendan admits. "But getting closer to your end goal keeps you motivated. You know in the long run it will pay off."
Browse  thousands of courses from leading Australian universities.
Or complete the form on this page to chat to an advisor about study options.
Explore courses