Not ready to commit to a qualification? Enrol in a single unit of study from that degree instead. You'll gain valuable professional knowledge that you can use in the workforce.
And if you do decide to earn a degree later, you'll be eligible for academic credit.
Choose undergraduate or postgraduate subjects below to see what's available with leading universities.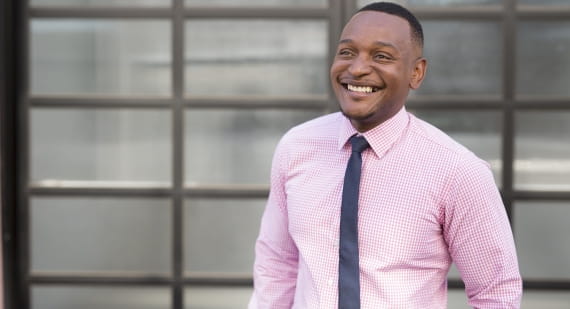 Get into your university through online subjects that don't have any entry requirements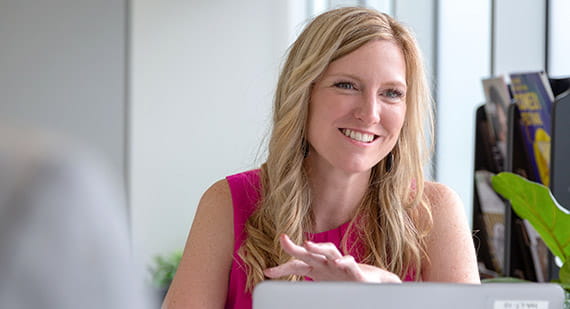 Upskill at a postgraduate level, without investing in a degree
Why enrol through Open Universities Australia?
When you enrol in single subject study online through us, you don't have to pay upfront. Instead, you can defer your study fee through government HELP funding.

This is just one of the many ways we make studying easier for everyone.
Frequently asked single subject study questions
What's a single subject?

Single subjects are the individual components that make up a degree. Through Open Universities Australia, you can study single subjects offered by leading Australian universities, without committing to the whole qualification.

You will sometimes see this called 'non-award study'.
How many hours a week is one subject?

It depends on a few things, like the complexity of the topic and the readings involved. Generally, you should expect to spend 10 to 12 hours on study each week.
How can I use single subjects to get into a full degree?

First, find the degree that you would like to study on our website.

If that degree allows entry via single subjects, there will be information about this under the Entry Requirements section. You will find a list of 2 to 4 open enrolment subjects you need to successfully complete to qualify for admission into that qualification.

Once you pass those subjects, you will satisfy the academic requirements for the degree, and you can apply for entry.

Our student advisors are here to help you take that next step, so don't hesitate to reach out when you're ready! We've also made it easier to figure out the right way to get started on our pathways page.
Can someone help me choose a subject?

Our student advisors are more than happy to help you plan your online study. Get in touch with an advisor by:
How do I pay for my subjects?

You can pay upfront with your credit card, or you may be eligible for a HELP loan from the Australian government depending on your citizenship status and where you'll live during your studies.
For more information about how to pay for your studies visit our fees page or contact a student advisor.
How do I enrol?

When you've made your choice, click 'Enrol now' on the relevant course page and follow the prompts to begin your enrolment. We'll ask you to supply some supporting documentation, including proof of your identity, your tax file number, and a unique student identifier (USI) during this process

Most undergraduate subject enrolments are accepted instantly. If it's an undergraduate or postgraduate subject with entry requirements, you will need to wait for confirmation from your university before your enrolment is finalised.

If you get stuck at any time, reach out to us and we'll talk you through it.

You can also read more detailed enrolling instructions here.
When is the cut-off date for enrolling?

Close of enrolment times vary between universities and subjects. You can check the cut-off dates for upcoming study terms by visiting key dates.
Open Universities Australia is a not-for-profit organisation helping every Australian access thousands of university courses.
Over 505,000 students have enrolled in university through us since 1993.
Our friendly student advisors are here to help
We're here to guide you every step of the way with advice on:
choosing a course that suits you best
enrolling and planning your studies
understanding your funding options.