Through Open Universities Australia, you can study hundreds of online postgraduate subjects without committing to a full qualification.
Focus on what interests you, or what will benefit your career the most. Postgraduate subjects break study down into bite-sized chunks, so you can return to learning whenever you need to.
We offer this unique enrolment option with universities across Australia. If you have a bachelor degree, or at least five years of relevant work experience, then it could be the study path for you.

Why choose an online postgraduate subject?
Choose what you want to learn from a degree, and only what you want to learn
Give postgraduate study a test run
Earn credit that can be used towards a qualification later
Finish studying within 10-18 weeks
Only pay for the skills you need, and save thousands on tuition fees
Study when you're ready, with multiple start dates throughout the year
Browse popular topics
Postgraduate psychology subjects
Postgraduate business subjects
Postgraduate education subjects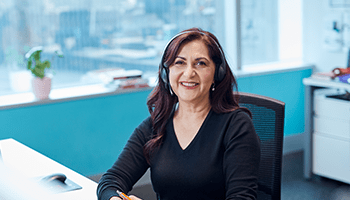 Get tailored advice when it suits you
A student advisor will call you at your preferred time to answer your questions.
Book a free consultation now
Frequently asked postgraduate subject questions
Postgraduate subject insights
Open Universities Australia is a not-for-profit organisation helping every Australian access thousands of university courses.
Over 500,000 students have enrolled in university through us since 1993.
Our friendly student advisors are here to help
We're here to guide you every step of the way with advice on:
choosing a course that suits you best
enrolling and planning your studies
understanding your funding options.
Call, message or chat with an advisor today.