Game design and development courses
Be the next player in a fast growing industry, and become the architect of your own digital world
Video games have the power to connect, excite, and educate like nothing else. As technology advances, games become more detailed and immersive—it's no wonder that gaming, which was once a niche, is now a phenomenon.
Want to turn your passion into a career? There's never been a better time. Game developers and designers are some of the tech industry's best problem solvers, with a skill-set that lends itself to fields outside of gaming such as simulation, data visualisation, AI, neural networking, and education. Explore our game design courses, animation courses and similar courses in digital media.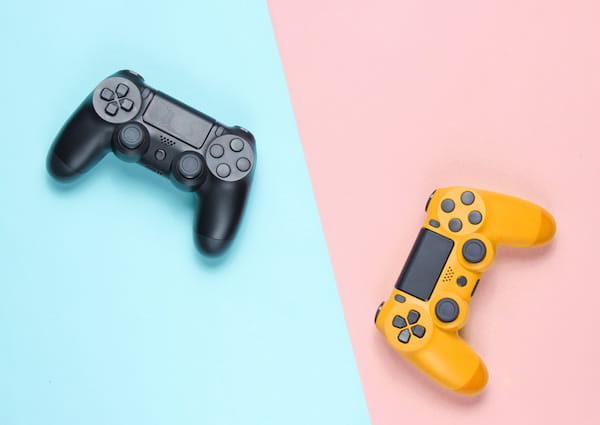 What you'll learn
Game design courses will provide you broad skills, and introduce you to roles within a development team. Experience every step of the collaborative game development process, from pre-production and planning, to programming and the debugging stage. After covering the basics, further study areas include:
programming and computer science
3D modelling and animation
software development
UI design
IT project management
If you're exploring this field for the first time, a Bachelor of Game Design (or similar) will give you a solid foundation of knowledge, with the opportunity to study elective subjects to broaden your skill-set, or hone in further on a particular area.
Not just a programmer
Every role within a game development team plays an important part in bringing new ideas to life. Whether you're the kind to wear many hats, or you have just one in mind, there are a number of pathways available for graduates of game design courses:
Game developer – Use programming languages to write source code and lay the foundation of the game.
Game designer – Lead your vision to reality and plan out how the game works at a high level, from mechanics to player interaction.
Animator – Bring the game to life and tell a story by animating characters, effects, backgrounds and cutscenes.
Project manager – Lead your team to success and ensure the process from planning to publishing runs smoothly.
3D artist – Paint 3D worlds with models, textures and material design and bring environments to life.
Sound design – Tell the story of the game world through sound effects, dialogue and score.
Concept artist – Help plant the seeds of a game's overall look and design through painting and illustration.
If you're not looking for a game design job, graduates also find roles within data visualisation, AI, neural networking, simulation roles in science and medicine, or other artistic fields such as live production design, marketing, and architecture.
Discover related subjects
Why study online through Open Universities Australia?
Find the right course for you
Explore and choose from thousands of degrees, subjects and short courses from leading Australian unis.
Start studying, regardless of academic history
We offer entry without requirements through single undergraduate subjects from full degrees.
Gain credit towards your degree
Apply for credit for past study, or your work experience, and finish your studies faster.
Graduate with a degree from a leading uni
Enrol through us and graduate with exactly the same qualifications as on-campus students.
Feel supported from start to finish
Our student advisors can guide you in the right direction and help with your enrolment.
Get help every step of the way
Our student advisors can assist you with enrolment, help you plan your studies, and answer questions about how studying through Open Universities Australia can get you from where you are today, to where you want to be tomorrow.