Thinking about studying online as an older student? Here's everything you need to know about applying for your dream course, getting in, and preparing for classes.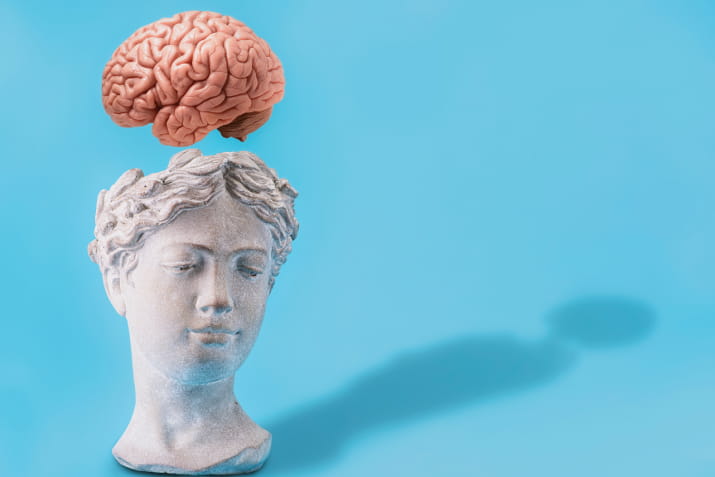 If you've always wanted to study at uni, or you're ready to switch up your career and get qualified in a new field, then you can enrol as a mature-age student.
With so many courses to choose from, we know making that first move can feel intimidating. It's also completely normal to worry that you won't 'get in' because of your academic history. Luckily, we're here to guide you through every step of the enrolment process, so you can work towards the future you want. Let's explore what's involved when applying to uni as a mature-age student—and why it is possible to get in, no matter your background.
First, what is a mature-age student?
Most universities consider anyone over the age of 21 to be a mature-age student.
You may decide to enrol at university later in life because you didn't complete Year 12, you took time off after high school, or just didn't think uni was necessary when you were starting out in the workforce. Many of our mature-age students already have significant work experience in their field and have decided they'd like to earn a qualification to get ahead in their careers.
Why become an online mature-aged student?
Enrolling in a uni course as an adult can be daunting, especially when you're balancing other commitments, like a full-time job or family. Taking an online course allows you the flexibility to keep living your life, because you can study anywhere, at any time—you don't need to commute to a campus.
You'll study exactly the same course you would have studied on campus, except you'll login to your university's portal to access your lectures, tutorial exercises, readings and assessments, which you can complete in your own time. If you decide to study with your university through us, you also have the flexibility to complete your qualification one subject at a time, at a more manageable pace.
How to apply for uni as a mature-age student
Your past study and work experience will determine which degree and course options are the best fit for you. Here are the three study paths you can take through Open Universities Australia, and what you'll need to do to apply or enrol.
Applying for an undergraduate course
Who should apply
If you've never studied at uni before and you'd like to earn your first qualification, then an undergraduate course may be the right choice for you.
Use our website to compare and enrol in online Certificates, Diplomas, Associate Degrees and Bachelor Degrees that are delivered by leading Australian universities.
What to know
Before applying, it's important to look at the entry requirements for your chosen course. If you don't have a strong academic history or you don't meet the entry requirements for your course just yet, don't panic, because we can help with that. You can get into your chosen course by first completing a few standalone undergraduate subjects that don't have entry requirements. Give our student advisors a call to ask more about this, or read our explainer to find out how our open-door policy works.
If you're satisfied you qualify for the course, you can start the application process. Here's a handy breakdown of the enrolment steps from start to finish.
Applying for a postgraduate course
Who should apply
Already have a Bachelor Degree? Or at least five years of professional experience in your field? You could be more suited to a postgraduate qualification like a Graduate Certificate, Graduate Diploma or Masters Degree. These advanced university courses will help you develop skills for your next career move.
What to know
If you have past work or study experience, then you may be able to claim recognition of prior learning and skip subjects you're already familiar with—which means you'll graduate faster. You'll need to provide evidence of this experience, like an academic transcript or letter from your employer. It's worth checking with your university to understand their specific requirements.
You can apply for your postgraduate qualification through us, using our simplified enrolment steps. You can also apply with the support of a student advisor. Once you hit submit, you'll hear from Open Universities Australia in the following days, and if you're accepted, you'll be enrolled as a student of your chosen university.
Starting small with a single subject
Who should enrol?
Not ready to commit to a full degree yet? Why not enrol in a single subject instead? You can pick and choose topics that suit your professional needs and gain the knowledge needed to upskill quickly. There are thousands of single subjects on offer through Open Universities Australia, so no matter where your interests lie, you'll have no problem finding a course that aligns with your goals.
What to know
Many of the single undergraduate subjects available through our website don't have entry requirements, which means they allow instant enrolment. All you need to do is click 'Enrol', fill in your personal details, and you're set.
If you'd prefer to take a once-off postgraduate subject, just make sure you meet the entry requirements.
What to do before you kick off your course as a mature-age university student
Be prepared for the commitment
When you study online through Open Universities Australia, the ball is in your court. And while you have the flexibility to study from anywhere you want, there is still a commitment that comes with undertaking any kind of study, whether it's a single subject or a Masters Degree. Typically, students spend anywhere from 10-40 hours per week on coursework, so keep that in mind when deciding on your study load.
Login to your university's learning portal and introduce yourself
You don't need to study on campus to experience the social side of uni. Once you're accepted into your course, your university will send you a login so you can access your learning portal, otherwise known as a Learning Management System (LMS). This is where you'll find details about your course, upcoming assignments and weekly modules in addition to student discussion forums.
Go in and introduce yourself so you can make friends with some fellow classmates! Most students start off by describing why they're taking the course, what they hope to get out of the experience and any related interests. Forum friendships can take a little work, but they're so worth it; you could even form a study group or side club to enrich your online learning journey.
Get on top of technology
Every university has its preferred platforms. While you're probably accustomed to the basics (and it's okay if you aren't—most universities offer tutorials and support), there's no guarantee that you'll be familiar with specialised tech like Turnitin (an assignment submission software) or education-focused conferencing programs.
Find out which programs you'll need to learn early by checking your LMS or asking your tutors, and work out the fiddly bits before you need to submit an assignment, attend a virtual class or contribute to a forum discussion. A little bit of extra work at the beginning of the study period means you'll feel more confident later on!
Get your textbooks sorted early
Check your LMS to see which textbooks are required for your course so you can pick them up ahead of your first week. If you're concerned about the cost, you can email your subject tutor to clarify which textbooks they think are absolutely essential, and which textbooks are more optional, because this can differ from tutor to tutor.
If the information isn't available in your LMS yet but you'd like to get a rough idea of your textbook costs, websites like Booktopia allow you to search by institution, study period and course, to ensure you can find the right titles.
After you have your textbooks in hand, you'll be able to match the required weekly reading with the correct chapters, and even get started early. It never hurts to read ahead.
Create a study schedule
In your LMS, you'll find an outline that details what your weekly readings and exercises are, and when coursework is due. Use this information to map out a study schedule you can honour for the next 12-13 weeks. Allow for work commitments, family needs, friends and hobbies, ensuring your head-down time is nicely roped off and relatively free from distractions.
Don't beat yourself up when your schedule doesn't go to plan either—life happens. Pick yourself and keep trying, even if you have to study a little harder the next week to make up for a missed reading. You'll get there in the end!
Reach out for help if you need it
While studying is a big commitment, you're never alone. Open Universities Australia is here to support you every step of the way.
If you have any questions about your course eligibility, study fees or enrolling, know that our student advisors are always available to walk you through it.
Browse  thousands of courses from leading Australian universities.
Or complete the form on this page to chat to an advisor about study options.
Explore courses