Postgraduate courses
Get going with postgraduate study through OUA.
We bring together hundreds of postgraduate courses from leading Australian universities, all in the one place. Whether you want to take your career to the next level or pursue a long-held passion, this is your destination to explore, choose, and enrol in postgraduate study. Step up to a postgraduate qualification. Develop your skills, get relevant expertise, and fit it all in around what you're already doing.
Three ways to start with postgraduate study
Single Subjects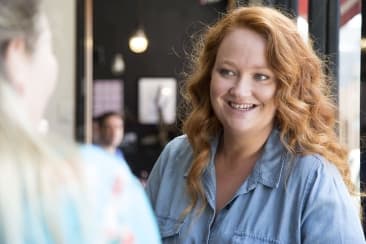 Perfect when you have a degree and want to build on your skills or try something new, without committing to a full degree.
Graduate Certificate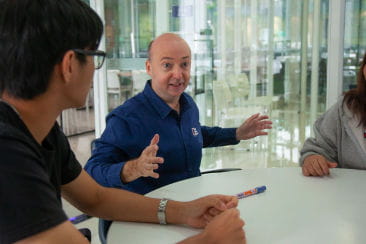 If you have over five years of work experience you might start with a Graduate Certificate, even if you don't have a degree.
Masters Degree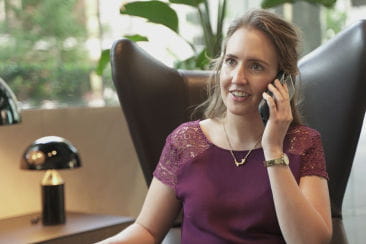 If you have a previous qualification and relevant industry experience you can apply directly into a Masters Degree.
Need help finding the right course?
With just a few clicks, our tool can match you with courses that fit your needs.
Help me choose
Study online through OUA, your way
Leading Australian universities
When you choose postgraduate study online through OUA, we bring together postgraduate courses from our university partners so that you can compare your options and find the best fit.
Flexible exit points
You might start your postgraduate study with the idea that you'll complete a Masters Degree. Sometimes things change. The good news is that you have the option to opt out early and still walk away with a qualification. With exit points along the way, it's simple to convert the work you've done into a Graduate Diploma or Graduate Certificate.
Degrees designed by you
Studying through OUA gives you the flexibility to design your degree. Choose the subjects you want from our leading university partners and create the bespoke degree that your career needs.
Expert advice
If you're feeling overwhelmed, want to know about credit, or need to chat about what's on offer, the OUA student advisor team are available over the phone and online 7 days a week.
Expand your professional knowledge ... or try something new
What's the right qualification for you?
We're here to help you review and choose the right qualification for you. All degrees are nationally and internationally recognised under the Australian Qualifications Framework (AQF). The AQF regulates all Australian qualifications and outlines Australia's national standardised education system.
Qualification levels and entry requirements
Each qualification level has different entry criteria, timeframes and costs.
Qualification
Entry criteria

Subjects to complete
Estimated cost*
AQF level
Open
Work experience
Previous study
Diploma
Yes
No
Yes
8 subjects
$17,000 to $18,000
5
Associate Degree
Yes
No
Yes
16 subjects
$18,000 to $19,000
6
Bachelor Degree
Yes
No
Yes
24 subjects
$19,000 to $70,000
7
Graduate Certificate
No
Yes
Yes
4 subjects
$8,800 to $25,000
8
Graduate Diploma
No
No
Yes
8 subjects
$20,000 to $28,000
8
Masters Degree
No
No
Yes
11 to 16 subjects
$17,000 to $106,000
9
*Government funding may be available.
Postgraduate insights and study advice
Get going with OUA
Compare and apply
With courses from leading Australian universities, we'll help you find the right postgraduate qualification for you. Our student advisors are ready to answer your questions.
Work out your finances
During your enrolment, we'll offer you the option to pay upfront in full, or defer your payment using a FEE-HELP student loan. Remember to look into income tax deductions for course fees and study-related expenses.
Get credit for your success
We won't let your hard work go unrecognised. If you're bringing relevant study or work experience with you, you can enter with credit and complete your postgraduate course even faster.
We're here to guide you there
Our student advisors can assist you with enrolment, help you plan your studies, and answer questions about how studying through Open Universities Australia can get you from where you are today, to where you want to be tomorrow.