If you want to take the next step in your career without putting your life on hold, this is the only place to start your research.
We've partnered with some of the best universities in the country to make postgraduate study more flexible than ever.
Use the links below to compare hundreds of online postgraduate courses, with multiple enrolment options. We're here to help you navigate your choices.
Browse by postgraduate course type
Browse by postgraduate interest area
Why study through Open Universities Australia?
Dictate your own timetable, including how many subjects you take at once
Study across different disciplines—and different universities
Pause your course when you need to prioritise other commitments
Start at multiple dates throughout the year
Enrol without a bachelor degree, if you have relevant professional experience
Enrol with confidence because we'll help you decide—and even handle the admin
Frequently asked postgraduate study questions
What universities can I study with through Open Universities Australia?
Will I graduate with the same qualification as an on-campus student?

Yes. We help facilitate your enrolment and simplify the administrative side of university for you. But your course is delivered by your university. It is exactly the same qualification you would earn as an on-campus student—it's just delivered more flexibly. When you graduate, your diploma won't even mention that you studied online through Open Universities Australia.
What are the entry requirements for postgraduate study?

It differs from course to course, but you will generally require a bachelor degree in any discipline before you can enrol.

If you don't have a prior degree, but you do have at least five years of relevant work experience, you may be eligible to start a graduate certificate. After that, you will satisfy the academic requirements for a graduate diploma or masters degree.

Many single postgraduate subjects don't have any prior study requirements and allow instant enrolment.

To clarify, make sure you read the entry requirements carefully on the course description page.
Can I earn credit for past work or study experience?

Yes, if you have previous work or study experience in a related area and you don't want to relearn concepts you already know, you can apply for credit (otherwise known as recognition of prior learning) with your university. If that credit is approved, you won't need to complete as many subjects, and you can graduate faster.

You can read more about applying for recognition of prior learning here.
Is postgraduate study covered by FEE-HELP?

Yes, all postgraduate courses on Open Universities Australia are covered by the FEE-HELP government loan scheme, including single subjects.

If you're eligible, you won't need to pay your tuition fees upfront. You can nominate to pay through FEE-HELP when you enrol. You will only pay back the cost of your course when you're earning over a certain income threshold.
Are there scholarships for postgraduate study?

Most universities offer scholarships that can cover all or part of your tuition fees.

Scholarships are usually awarded based on academic merit, study area, financial need or cultural background. While applications can be competitive, it's worth visiting your university's website directly to find out what's available. You may find a scholarship that is perfectly suited to your circumstances.
What is it like to study a postgraduate course online?

On average, one subject requires between 10–12 hours of study per week.

While you may choose to study alone in the physical sense, your classmates and tutors are always nearby. Common touchpoints include your course discussion board, where the class will discuss course content; email between yourself and your classmates and tutors; or private study groups, set up by students themselves on collaboration apps and social media.

What's great about online study is that it draws people in from all walks of life, offering a more diverse pool of backgrounds and perspectives. The student mix is bound to maximise your learning experience.
How long does it take to complete an online postgraduate course?

It varies from course to course, but here's a general guide:

| | | |
| --- | --- | --- |
| Course | Duration | Subjects to complete |
| Single postgraduate subject | 10-18 weeks | 1 subject |
| Graduate certificate | 6 months (if full time) | 4 subjects |
| Graduate diploma | 12 months (if full time) | 8 subjects |
| Masters degree | 2 years (if full time) | 11 to 16 subjects |

When you study through Open Universities Australia, you decide the number of subjects you take on per study period. This allows you to control the time it takes to complete a course. If you're in need of a break, you can even put your studies on hold between study periods until you're ready to resume.
Is it true I can combine course content from different universities when I study online?

Yes. This is one of the benefits to studying online through Open Universities Australia. You can take subjects from multiple universities as electives, provided your course structure allows it and the subjects are relevant to your final qualification. This is a fantastic way to customise your course for the benefit of your career and upskill in areas that your university doesn't offer.
How do I apply for an online postgraduate course?

We make starting a postgraduate subject or qualification as straightforward as possible.

First, find the course for you by browsing the options on this page. You can also compare different courses using our handy comparison tool, or request help from one of our student advisors.

If you're choosing a single postgraduate subject, click 'Enrol now' on the relevant subject page. In many cases, you will be enrolled instantly.

If you're selecting a full qualification, click 'Apply now' and follow the prompts to begin your enrolment. We'll ask you to supply some supporting documentation, including proof of your identity, your tax file number, and a unique student identifier (USI) during this process.

Your university will get in touch with you via email to confirm whether your application has been successful. We'll still be around to help you manage the administration of your studies, right up until graduation.

*With some courses on offer, you may be directed straight to the website of the university that delivers the course—the university will then enrol you directly.
If I get stuck, who can I ask for help?
Get tailored advice when it suits you
A student advisor will call you at your preferred time to answer your questions.
Book a free consultation now
Postgraduate insights and study advice
Meet some of our postgraduate students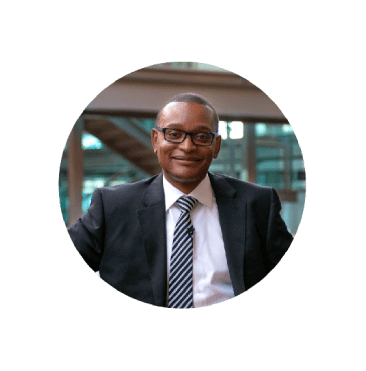 "My full-time workload gets pretty intense, and sometimes I need to focus on my family... Open Universities Australia is perfect simply because of the flexibility."
—Edward, Master of Business Administration student, RMIT University

Read Edward's story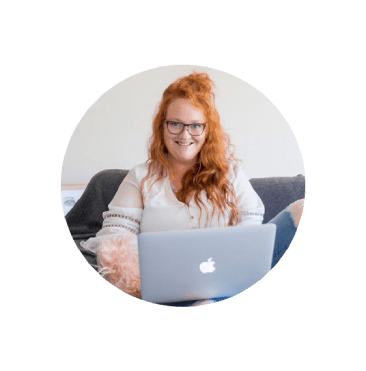 "Doing a single unit in social policy has allowed me to see if that's where I want to go. It's less pressure, without the commitment of a whole degree. I can basically see if it's for me."
—Kimberley, Developing Social Policy student, Macquarie University

Read Kimberley's story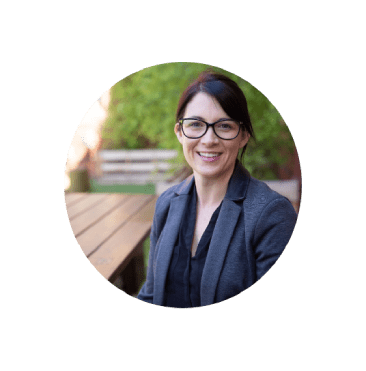 "It was really helpful to be able to not do a subject for a study period, just to regroup and get things in order at home, and then pick up my studies again in the next study period."
—Melissa, Graduate Certificate in Health Promotion student, Curtin University

Read Melissa's story
Open Universities Australia is a not-for-profit organisation helping every Australian access thousands of university courses.
Over 505,000 students have enrolled in university through us since 1993.
Our friendly student advisors are here to help
We're here to guide you every step of the way with advice on:
choosing a course that suits you best
enrolling and planning your studies
understanding your funding options.