Look towards the future by enrolling in a certificate program. These short foundational courses are ideal if you want to upskill in an area of strong jobs growth and earn credit for further study.

You can choose to study at an undergraduate or postgraduate level, depending on where you are in your career already. Start below to compare which certificate courses are available online with different Australian universities.
Undergraduate certificates
Take this path if you've never studied before or you just want to ease into university.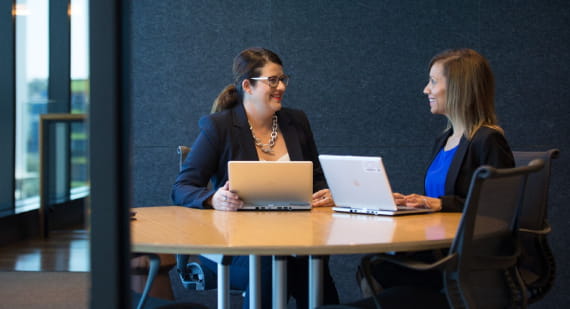 Graduate certificates
Already established in your career? Search for graduate certificates that will help you develop new expertise.
Why choose a certificate?
Start anytime
With multiple study terms throughout the year, you can start when it suits you.
Get qualified faster
You'll walk away with a nationally recognised qualification after just four subjects.
Pursue further study
Your subjects can count as academic credit towards a related degree.
Frequently asked certificate questions
What is a certificate?
What's the difference between a TAFE certificate and a university certificate?

A TAFE certificate refers to a Certificate I, II, III or IV. TAFE certificates give you the technical skills you need gain an apprenticeship or practical job in an area like beauty therapy, sales or a trade. University certificates, on the other hand, sit higher on the Australian Qualifications Framework and prepare you for more advanced professional work.
How many subjects are included in a certificate?

You only have to complete four subjects to earn an undergraduate or graduate certificate. From there, you will be eligible to continue into a relevant degree if you wish.
Can someone help me choose a certificate?

Our student advisors are more than happy to help you plan your online study. Get in touch with an advisor by:
How do I enrol?

When you've chosen a certificate, click 'Apply now' on the relevant course page and follow the prompts to begin your enrolment. We'll ask you to supply some supporting documentation, including proof of your identity, your tax file number, and a unique student identifier (USI) during this process.

Undergraduate certificates generally have low or no entry requirements and are open to everyone, while graduate certificates may have some entry requirements, so be sure to read this information carefully before applying.

Your university will get in touch with you via email to confirm whether your application has been successful. We'll still be around to help you manage the administration of your studies, right up until graduation.

*With some courses on offer, you may be directed straight to the website of the university that delivers the course—the university will then enrol you directly
What is the cut-off date for enrolling?

Close of enrolment times vary between universities. You can check the cut-off dates for upcoming study terms by visiting key dates.
Open Universities Australia is a not-for-profit organisation helping every Australian access thousands of university courses.
Over 505,000 students have enrolled in university through us since 1993.
Our friendly student advisors are here to help
We're here to guide you every step of the way with advice on:
choosing a course that suits you best
enrolling and planning your studies
understanding your funding options.