While the future of work looks very different after 2020, there are certain jobs that endure even during major disruptions. Find out how you can land a role in one of those careers.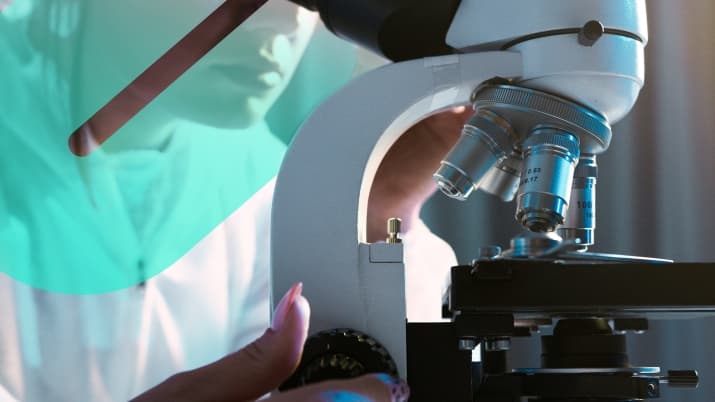 If COVID-19 has taught us anything, it's that our lives – and careers – can change in an instant. Job security is important for your mental health and financial wellbeing, and when you're deciding on a uni degree, you want to know that a long career will be waiting for you at the end of it.
Check out some of the most resilient jobs in the Australian workforce and learn more about how you can pursue a career in each industry.
1. Engineers
Engineering spans a range of sectors from aerospace to building design, which means there is a surplus of jobs available for those looking to get involved in the field.
In 2020, Engineers Australia investigated the effect of COVID-19 on engineering jobs. While the profession did slow down during the worst of the pandemic, like most professions, the organisation makes a clear case for engineering as one of our most resilient industries. It found that the pandemic and bushfires will force the community to think more strategically in the future, so that we can better respond to similar events. This is already encouraging governments to address the immediate need for engineering jobs, particularly in areas such as construction and infrastructure. The organisation's senior policy advisor Sybilla Grady adds that engineers will also play a crucial role in Australia's response to climate change.
Engineering degree options
There are a range of engineering degree options, but the most in-demand specialisations right now include:
civil engineering
mining engineering
industrial and mechanical engineering
information and communication technology support engineering
electrical engineering
When you study through Open Universities Australia (OUA), you can access online engineering courses that cover these specialisations at both an undergraduate and postgraduate level. If you're keen to get involved in infrastructure, consider checking out Curtin University's Undergraduate Certificate in Construction Management or the University of South Australia's Associate Degree in Engineering.
The skills required for engineers
If you want to pursue a career in engineering, there are an array of skills employers look for in their future employees, such as:
A strong understanding of mathematics and science concepts.
An attention to detail and an analytical mindset.
Creativity and problem-solving skills.
Stellar communication skills.
Demonstrated teamwork capabilities.
An enjoyment for building and improving the way things work.
2. Tech gurus
With businesses welcoming the flexibility of work from home, it's no secret the concept is here to stay. As a result, organisations are doing more to elevate the technology that is available to their workforce. Companies across the globe are eager to attract top tech talent to fill in-demand roles—boosting the need for professionals in this field.
Tech degree options
IT and computer science graduates innovate and transform with technology. If you're interested in pursuing a degree in tech, you can gain technical, programming and big data experience with leading Australian universities by enrolling through OUA.
Want a strong base in information technology? Pursue an undergraduate degree with RMIT's Bachelor of Information and Science. Or further your skills in cyber security with Macquarie University's Master of Cyber Security Analysis.
The skills required for IT professionals
Being a mastermind in the tech industry requires a range of skills, including:
The ability to code in more than one programming language.
An understanding of systems architecture.
An aptitude for data analysis.
Project management skills.
Problem-solving skills and an ability to roll with the punches.
3. Teachers
While the education sector was forced to take an online approach to learning amidst the pandemic, it responded tremendously well to the situation, particularly at the primary and secondary school level where online learning wasn't the norm. Teachers quickly adapted to the new normal and embraced remote learning services that were already being implemented at a university level, proving how resilient they are—and how much we all need them. Though the way they teach will only keep changing as technology evolves, it's clear this profession isn't going anywhere.
Teaching and education degree options
When you study an education degree online, you can choose to focus on students at a particular level, including early childhood, primary school or secondary school. You can also specialise in an area like special education or teaching English as a second language if you'd like to seek out more niche job opportunities. Get started by checking out Curtin University's Bachelor of Primary Education or ACU's Master of Education, or explore a range of online degrees delivered by top universities.
The skills required for teachers
While a qualification is the first step, there are also other skills that help teachers create a positive learning environment, build confidence and manage a classroom effectively, including:
Communication and organisation.
Enthusiasm to keep students engaged.
Patience for dealing with difficult situations
Technical skills to help with teaching lessons to students.
4. Healthcare workers
Healthcare workers have put their skills into overdrive since the start of the COVID-19 pandemic, and continue to serve in the frontline to protect the community on a global scale. While their workforce has faced significant challenges since COVID-19, including increased workloads, the rise of telehealth and a rapid need to upskill in virus prevention strategies, job security remains steady. In fact, according to ABC News, we'll probably see an excess of local jobs in the industry going forward because of our shrinking migrant population and aging workforce.
Health degree options
By pursuing study options in health and medical science, you can make a genuine difference in a range of specialities. If you're interested in shaping the future of healthcare in Australia and overseas, a degree in public health may be an option. OUA offers a range of courses through leading universities that can help you become a practitioner in the public health sector including ACU's Master of Public Health or UNSW's Bachelor of International Public Health.
The skills required for health professionals
To be an effective healthcare worker (doctor, nurse or otherwise), there are a range of skills you need to succeed, including:
Leadership and management skills.
The ability to set and define a strategy.
Quick decision-making skills and the tenacity to think on your feet.
An attention to detail.
A collaborative mindset.
Get in touch with our expert student advisors
Want to supercharge your career? When you enrol in courses through OUA, you can gain the skills and accreditation needed to pursue your dream job. Get in touch with our expert student advisors and start planning your course schedule today. They're available 24/7 via these platforms:
SMS: +61 451 562 253
Or give us a ring during business hours at 136 736.