It's an advanced degree that can lead to specialised job opportunities—or even a career in academia. Let's explore why you should earn your masters.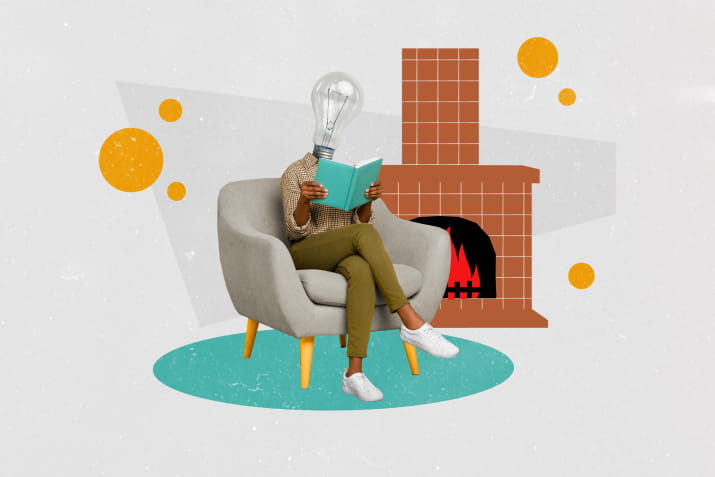 Definite it for me first: What is a masters degree in Australia?
A masters degree is the highest-level postgraduate qualification you can get before a doctorate. You typically earn one to:
become more specialised in your field
re-skill for a new industry; or
focus on a meaningful research project.
The degree is similar to an undergraduate qualification in that you'll still learn through lectures, tutorials and assessments, but you'll go much deeper into your area of interest. Depending on your course, you may also complete a final dissertation, advanced placements, or a significant work-based project.
You generally require a masters degree before you can apply for a PhD, because it's proof that you're capable of meeting the rigours of such intense study.
It takes two years of full-time study to complete a masters degree. But since many students are working professionals, it's common to complete your masters online or at a part-time pace.
Are masters degrees worth it?
There are two major reasons a masters degree is worth the investment, according to the 2022 Graduate Outcomes Survey.
For a start, masters graduates earn 35% more than undergraduates.
They're also more likely to be employed after finishing their studies, with 89.4% landing full-time roles compared to 78.5% of undergrads.
While it's important to bear in mind that these figures are influenced by factors like age and past job experience, it makes sense that masters graduates are in a better overall position when it comes to employment. They've spent significant time upskilling in their industry, making them more highly qualified. There are also certain high-paying jobs that won't even consider you without a masters degree, especially in software engineering, occupational therapy, medicine, psychology and educational leadership.
Even if your industry doesn't require a masters, it's a mark of how highly skilled and passionate you are about your field, which can give you an edge over other candidates in the job market. Plus, the professional connections you gain from your course—and the sense of confidence you feel after finishing—can be its own reward, leading to a fulfilling new direction in your life.
Can you do a masters without a degree?
It is possible to enrol in some masters qualifications without a degree, if you have a significant amount of relevant work experience. Most universities will want proof you've worked in your industry for at least five years.
But generally speaking, you'll need to have a bachelor degree in a related field to enrol. This is to ensure you understand the course content, and that you can meet the high academic expectations. You may even need to complete some other tasks, like a panel interview with teaching staff, before your enrolment can be approved.
Some courses, like a Master of Teaching, are designed for students who are already qualified in one field but want to switch to another. In these cases, you will get in with a bachelor degree in a completely unrelated discipline.
What are the types of masters degree?
There are two different types of masters degree you can choose from, depending on your goals: a masters by coursework or a masters by research.
Masters by coursework
A masters by coursework offers you the chance to strengthen your knowledge in your area of study.
The key things to know are:
Much like a bachelor degree, you'll study a set of core and elective subjects, but at a more advanced level.
You may also have the option to complete a short thesis, industry project or placement so you can put your skills into practice.
These courses are sometimes shorter than a masters by research, and can be completed in one to two years at a full-time pace.
Masters by research
A masters by research is your chance to add your voice to your industry and contribute new insights to your field.
The key things to know are:
You'll conduct an in-depth supervised research project, while also completing your core subjects.
Your end goal will be to produce a thesis of up to 60,000 words. You should choose this path if you want to become eligible for entry into a PhD.
A masters by research will usually take two years to finish at a full-time pace.
Which is better: a masters by coursework or a masters by research?
There's no better option between these two choices: but there will be a better option for you, based on what you want to achieve.
If you want to sharpen your skills or sidestep into a new career without the pressure of an intensive research project, then consider a masters by coursework. If you have your sights set on a career in academia, a masters by research will make more sense. Both degrees can increase your employability and standing in your field.
How much is a masters degree in Australia?
The cost of your course can, of course, be an important deciding factor. Masters degrees vary anywhere from $5,000 to $60,000 in price, depending on the university and the study area. Masters degrees in areas where there are significant skills shortages, like health and teaching, often cost less to encourage new students into the industry.
That said, you're not obligated to pay your fees upfront. Masters degrees in Australia are covered by FEE-HELP loans. This means that, if you're eligible, the government will cover the cost of your course, and you only have to pay it back through the tax system when you're earning a suitable income.
Universities in Australia also offer generous scholarships to some masters by research students. It's worth searching your university's website to see what's available. Eligibility for these scholarships can depend on things like your academic performance, area of research or cultural background.
Can you get a masters degree online?
What if you plan to keep working full time, you have big family commitments, or you live regionally? You can absolutely get your masters degree online. You'll earn the same qualification you would have earned on campus. It's just delivered differently, via recorded lectures, forum discussions and video calls with your research supervisor. You still have regular deadlines to meet, but how and when you study is up to you.
Where do you even start looking?
Save yourself time by exploring hundreds of online masters degrees right here on Open Universities Australia. We make it easier to compare course content, entry requirements, study fees and start dates across universities. You can even enrol with your university through us to access more flexible study options.
Open Universities Australia offers:
Which masters degree should you do?
We can also help you figure out which course—and university—you should study with.
Take our 2-minute quiz to get matched with masters degrees that suits your interests, goals and schedule. Or book a one-on-one call with a student advisor, who will walk you through your study options. We know choosing a postgraduate course can be exciting and nerve-wracking, and we think it's important to have an unbiased expert in your corner.
After all, the step you take next could change the trajectory of your career.

Start browsing online masters degrees now to discover what's possible.