This vocational qualification can help you step straight into certain jobs. Find out what separates a diploma from a degree, and whether it's the right choice for you.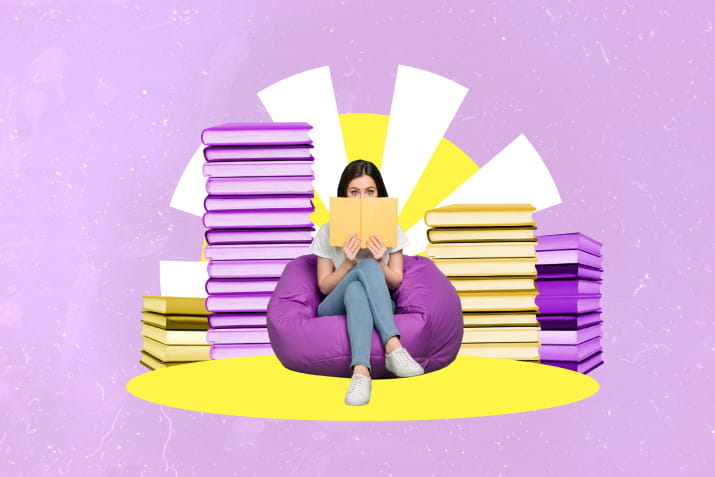 If you're brand new to the world of higher education, you're probably wondering which undergraduate study option makes sense for you. When there's everything from undergraduate certificates to bachelor degrees in the mix, how do you even choose?
Let's explore why you might enrol in a diploma, the 12-month course that is a bridge between TAFE and university.
Definite it for me first: What is a diploma?
A diploma is a beginner-level qualification that you can study at either a registered training organisation (like a TAFE) or a university. The course content tends to be quite practical in nature, which means you'll graduate with skills you can apply directly to the workforce. If you consider yourself more of a hands-on, take-action kind of person, it could be a good fit.
Some diplomas are designed to introduce you to a professional area like business, marketing or health, so that you have the background knowledge you need to proceed into further study.
What's the difference between a diploma and a bachelor degree?
A diploma sits below a bachelor degree on the Australian Qualification Framework, and is much faster to complete. You can graduate within 12 months if you study at a full-time pace, while a bachelor degree requires 3 to 4 years of comprehensive study. You'll pay less in tuition fees as a result.
Entry requirements for diplomas are lower, too. In many cases you can get in with a secondary school certificate or an ATAR of around 60. This is good news if you didn't get the marks you needed in Year 12, or you've just been out of the education system for a long time. You can ease into university through a diploma and build your confidence for a bachelor degree.
That said, a diploma is a qualification in its own right, so you don't necessarily need to follow it up with further study. In some professions, a diploma is all you need to get your foot in the door, or to upskill for a management position. Many people choose a diploma over a degree when they have a specific skills-based role in mind, like pharmacy technician or counsellor (more on this below).
What can you do with a diploma?
Go after paraprofessional roles
A diploma will qualify you for certain entry-level jobs across industries like childcare, education, healthcare, IT, property and law. HR experts sometimes call them 'paraprofessional' roles, which means you provide much-needed support to a licensed professional.
Examples of paraprofessional roles include teacher's aides, paralegals, pharmacy technicians, property managers, office managers and help desk technicians. You can look up your dream role in our careers section for clarity around the qualification you need.
Upskill for a specialisation
If you're already crushing it in your field, but you want to branch out into a new area, a diploma can help you do that too.
As an aged care worker, you could study a Diploma of Dementia Care to increase your confidence when working with residents living with dementia. Or if you work as a journalist, you could add photography to your skillset by studying a Diploma of Photography and Photo Imaging. There are countless options available.
Those with over five years of professional experience may like to consider a graduate diploma, which runs for the same length of time, but upskills you at a postgraduate level. Read more about what a graduate diploma involves.
Earn credit towards a bachelor degree
If you do have your sights set on a degree-related profession, you won't waste time by starting with a diploma first. Not only will your diploma help you qualify for entry into a bachelor—it can also count as 8 subjects' worth of academic credit! That's equivalent to one full year of study that you won't need to re-do. We recommend chatting with our student advisors about this, to make sure your diploma offers this pathway.
How hard is a diploma?
Now that you know why you should consider a diploma, you probably want to know what kind of work is involved. The difficulty level of your diploma will really depend on the study area, readings and assessments. Diplomas often focus on building your technical skills in certain software, tools and approaches, so if you have an aptitude for this kind of work, you may find it smooth sailing.
Check the course description for your diploma to learn about the topics you'll cover and the assessments required. On average, you should expect to spend 7-10 hours a week on each subject. The course content will be more foundational vs the course content in a degree.
Can you earn a diploma online?
Yes, you can earn your diploma online or on campus—it's entirely up to you. The qualification will be the same regardless.
Through Open Universities Australia, you can access a range of online diplomas delivered by universities from across the country. This is convenient if you want to access a course that isn't delivered in your home state. But it's also worth considering if you just don't want to commute to campus every week or attend classes at set times. You'll have the freedom to study when you want, from wherever you want.
How long does a diploma take?
As mentioned earlier, it takes 12 months of full-time study to earn a diploma. However, it's very common to study part-time so you can also juggle paid work.
If you study with your uni through us, you can scale up and down how many subjects you take at once. Students who are new to studying tell us they like having this extra level of control, because it makes their workload more manageable.
We also offer multiple start dates throughout the year—in February, May, August and November—which means you can enrol when it suits you.
What if I don't meet the entry requirements for a diploma?
Don't have the right ATAR? Don't have an ATAR at all? That's okay, because we offer another way into most of the diplomas listed on our website. You can start with what we call open enrolment subjects.
Open enrolment subjects don't have entry requirements and accept everyone. Look up your diploma's course description to see if this option is available. There will be information about 1-2 online subjects you'll need to complete to qualify for entry.
We offer this enrolment option because everyone starts their study journey from a different place—and your academic background shouldn't hold you back from what you want to do now.
How do I find the right diploma for me?
You can start by completing our 2-minute quiz, which will match you with diplomas that fit your career goals and interests.
You can also book a free phone consultation with a student advisor to chat one-on-one about your plans. Use the call to ask them anything about specific courses, universities, entry requirements, and more. Whether you want to launch your career or train for a new start, they'll help you decide on a direction!
Prefer to browse your study options on your own? Explore the online diplomas available with leading universities.