Occupational therapy courses
Become an occupational therapist and help those in need regain their independence.
Ready to take your first step towards a career in occupational therapy (OT)? Compare online health and medical science courses that are available with universities from across Australia.
These courses are ideal for those who want to study allied health at a holistic level before specialising in occupational therapy. They can also help you upskill in areas important to the profession. While these courses alone won't qualify you to practice as an occupational therapist, they can broaden your career prospects in occupational therapy and beyond.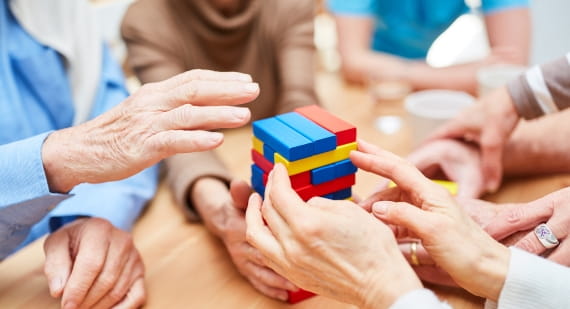 Why should you study occupational therapy?
Occupational therapists provide life-changing support to those affected by injury, illness, disability, age or developmental issues. Under your guidance, clients will be able to complete daily tasks that are meaningful to them and regain a sense of self, which can make your job very fulfilling.
OTs are needed across a range of public and private healthcare settings, including in hospitals, community health centres, aged care facilities and mental health clinics. This means you have the flexibility to choose where you work and where you specialise. And with at least 1,800 extra OTs needed in Australia by 2026, you can rest assured your job will be in demand.
How to choose an occupational therapy course
Those who want to get qualified in occupational therapy can choose from two different study paths.
You can either enrol directly into a Bachelor of Occupational Therapy with the university of your choice on campus. Or you can study a generalist health science course online through Open Universities Australia and then apply for a Master of Occupational Therapy on campus.
There are advantages to studying health science online before specialising in occupational therapy:
You'll gain a holistic understanding of health and areas that matter to OTs, like anatomy, psychology, health law and nutrition. You'll also learn the intricacies of the Australian healthcare system.
You'll study when it suits you because you won't have to attend in-person lectures or tutorials.
You'll gain a qualification that allows you to work across different healthcare settings, including in health policy, community health and Aboriginal and Torres Strait Islander health, which can give you more flexibility in your occupational therapy career.
Already practice as an OT? Discover postgraduate courses that will complement your occupational therapy degree and allow you to become more specialised. We can guide you towards online study options in rehabilitation, dementia care, environmental health, ageing and mental health.
Occupational therapy course FAQs
We're here to guide you there
Our student advisors can assist you with enrolment, help you plan your studies, and answer questions about how studying through Open Universities Australia can get you from where you are today, to where you want to be tomorrow.