Film & TV courses
Get creative and cultural on big and small screens.
Why study TV and film?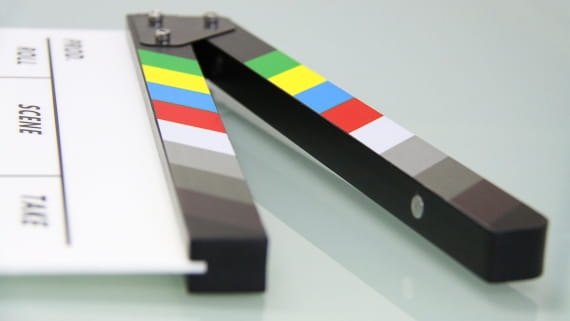 Film and television courses prepare you to engage with today's ubiquitous media environment. That might mean anything from pursuing a career in movie or tv production, to watching a film with your critical eye.
TV and film can reflect and affect people's daily lives, dreams, and aspirations. Being able to decode the language of the screen unlocks the politics, economics, and cultures of both the maker and their audience.
Immerse yourself in stories, record them, and share them. Explore the history, psychology, and philosophy of film and television. Enrol with a leading Australian university and study a TV and film course online through Open Universities Australia.
Cinema studies
Cinema studies is an exploration of cinematic meaning, themes, and techniques. Learn how to communicate ideas through script writing and film making.
New media
Observe and play a part in the explosion of new media, where platforms like YouTube have democratised online video. Get your message out. Be heard. Be seen.
Television
Gaze back at the history of the small screen and focus on today's notions of stardom. Unpack variations in this global medium that's influenced by policy, industry practices, and aesthetics.
Discover related subjects
Why study online through Open Universities Australia?
Find the right course for you
Explore and choose from thousands of degrees, subjects and short courses from leading Australian unis.
Start studying, regardless of academic history
We offer entry without requirements through single undergraduate subjects from full degrees.
Gain credit towards your degree
Apply for credit for past study, or your work experience, and finish your studies faster.
Graduate with a degree from a leading uni
Enrol through us and graduate with exactly the same qualifications as on-campus students.
Feel supported from start to finish
Our student advisors can guide you in the right direction and help with your enrolment.
Get going with OUA
Compare and apply
We'll help you find the right course for you. Our student advisors are ready to answer your questions.
Work out your finances
During your enrolment, we'll offer you the option to pay upfront in full, or defer your payment using a student loan. Remember to look into income tax deductions for course fees and study-related expenses.
Get credit for your success
We won't let your hard work go unrecognised. Choose to take a single subject, or combine your work as part of a degree.
We're here to guide you there
Our student advisors can assist you with enrolment, help you plan your studies, and answer questions about how studying through Open Universities Australia can get you from where you are today, to where you want to be tomorrow.