International relations courses
Choose an international relations degree to encourage peace across borders.
Use your love of cultures and customs for good with a course in international relations.
You'll come to understand the cogs at work behind global conflict, while getting to know a range of political processes. Gain the confidence to encourage change-makers across the world to work and live in harmony. Now that's global change.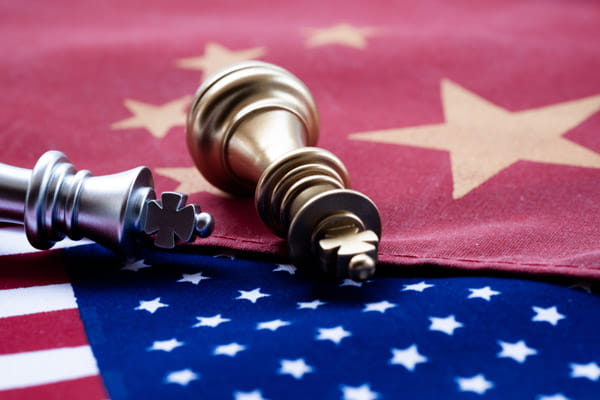 Where will an international relations degree take me?
International relations can often sound like the stuff of Hollywood. But in reality, those who have studied an international relations degree have real, tangible career outcomes. As an expert in international relations, you could find work in:
Non-government organisations
The public sector
Federal defence agencies
Foreign affairs departments
Immigration departments and consultancies
Journalism
Management
What will I learn with an international relations degree?
Aside from broad skills such as critical thinking, creativity and teamwork, you'll learn about:
War and peace in contemporary international politics - Come to understand why the world's political affairs are the way they are, and what can be done to create resolution.
Globalisation and global governance - Look at how people, companies and governments interact and transact on a global scale.
Diplomacy - Understand the art and practice of conducting negotiations between representatives from different regions.
Foreign policy - Get to know the strategies different countries have put into play to keep their people safe and achieve their goals.
Strategic negotiation skills - Build the skills to respond to real-world matters so that you can facilitate discussions across different cultures.
Discover related subjects
Why study online through Open Universities Australia?
Find the right course for you
Explore and choose from thousands of degrees, subjects and short courses from leading Australian unis.
Start studying, regardless of academic history
We offer entry without requirements through single undergraduate subjects from full degrees.
Gain credit towards your degree
Apply for credit for past study, or your work experience, and finish your studies faster.
Graduate with a degree from a leading uni
Enrol through us and graduate with exactly the same qualifications as on-campus students.
Feel supported from start to finish
Our student advisors can guide you in the right direction and help with your enrolment.
Get help every step of the way
Our student advisors can assist you with enrolment, help you plan your studies, and answer questions about how studying through Open Universities Australia can get you from where you are today, to where you want to be tomorrow.