Introduce yourself to a new field of study with a six-month undergraduate certificate. You only need to complete four foundational subjects to graduate, and you're guaranteed entry into a related bachelor degree.
Compare undergraduate certificates offered by universities across Australia. All courses are online, so you can study where and when it suits you.
Most don't have any ATAR or entry requirements, allowing you to enrol no matter what.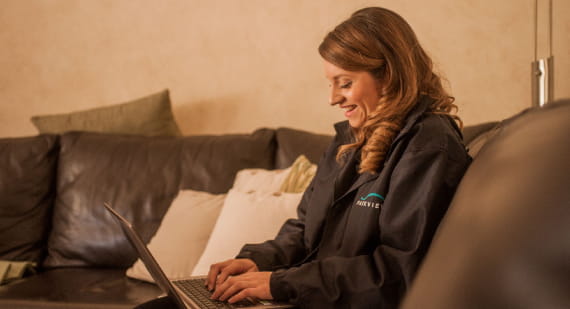 Why study an undergraduate certificate?
Most courses have minimal to no entry requirements
You can use your certificate to get into a bachelor degree
It only takes 6 months to walk away with a nationally recognised qualification
It's a great way to upskill in the basics of an industry
The four subjects you study count as credit towards a degree
Government subsidised places may be available with some courses
Browse popular online undergraduate certificates
Undergraduate certificates in psychology
Undergraduate certificates in education
Undergraduate certificates in marketing
Get tailored advice when it suits you
A student advisor will call you at your preferred time to answer your questions.
Book a free consultation now
Frequently asked undergraduate certificate questions
Is an undergraduate certificate a qualification?

Yes, an undergraduate certificate is recognised by the Australian Qualifications Framework as an entry-level university qualification. It's technically a pathway course designed to help you get into a bachelor degree. But a lot of students choose to study an undergraduate certificate as a quick standalone course, because they want to upskill in a new area of interest.

You can read more about the undergraduate certificate as a qualification here.
What areas can I study?

You can explore undergraduate certificates across health, business, the arts, education and psychology, to name a few.
What are the entry requirements for an undergraduate certificate?

Entry requirements vary across universities, but they tend to be minimal. Most undergraduate certificates available through Open Universities Australia don't have entry requirements at all and are open to everyone.
How can an undergraduate certificate help me get into a bachelor degree?

When you study an undergraduate certificate, you actually study the first four subjects from a connected bachelor degree. This means you will graduate eligible to continue straight into that degree. You'll also get credit for your undergraduate certificate subjects, meaning you will shave time off the degree.

You can read more about this and other university pathways here.
How long is an undergraduate certificate?

It takes six months of full-time study to earn an undergraduate certificate. But if you're looking for more study/life balance, you can spread your course out over a longer period. Open Universities Australia students can study at a pace of their choosing, and complete as little as one subject per term.
How much does an undergraduate certificate cost?

The average undergraduate certificate costs between $3,500 and $7,500. During your enrolment, we'll offer you the option to pay upfront in full, or defer your payment using a HECS-HELP student loan. If you select HECS-HELP, you will only pay your tuition fees through your income tax once you're earning over the minimum repayment threshold.
Which undergraduate certificates are government subsidised?

Some undergraduate certificates may offer Commonwealth supported places (CSPs) to Open Universities Australia students. When you enrol in a CSP, the government pays (subsidises) part of your tuition fees, and you don't have to pay that portion back. You only pay the remaining balance, which you can defer through a HECS-HELP loan.

You can ask our student advisors which course are covered, and if you're eligible for a place.
What can I do with an undergraduate certificate?

Use it to gain entry into a bachelor degree, or add it to your resume as proof that you've upskilled for your career.

We find undergraduate certificates aren't just popular with those who want a pathway into uni. Even professionals who already have a degree like to enrol, because they can learn the basics of a new discipline within six months.
How do I apply for an undergraduate certificate?

We make starting an undergraduate qualification as straightforward as possible.

First, find the course for you by browsing the options on this page. You can also compare different courses using our handy comparison tool, or request help from one of our student advisors.

Once you've selected your certificate, click 'Apply now' and follow the prompts to begin your enrolment. We'll ask you to supply some supporting documentation, including proof of your identity, your tax file number, and a unique student identifier (USI) during this process.

Your university will get in touch with you via email to confirm whether your application has been successful. We'll still be around to help you manage the administration of your studies, right up until graduation.

*With some courses on offer, you may be directed straight to the website of the university that delivers the course—the university will then enrol you directly.
If I get stuck, who can I ask for help?
Undergraduate insights and study advice
Open Universities Australia is a not-for-profit organisation helping every Australian access thousands of university courses.
Over 505,000 students have enrolled in university through us since 1993.
Our friendly student advisors are here to help
We're here to guide you every step of the way with advice on:
choosing a course that suits you best
enrolling and planning your studies
understanding your funding options.