Art history courses
Understand the story of humanity by examining art from the past.
Humans have always told stories through art. In studying art history, you can learn more about humanity in the most vivid and visceral of ways. Historical context can reveal so much about an artwork's appearance, and the meaning behind it.
If you're captivated by art, why not consider a career as a curator, art advisor, critic, collection manager, or educator? A course in art history will give you essential knowledge and tools, in preparation for an inspiring role in the arts industry.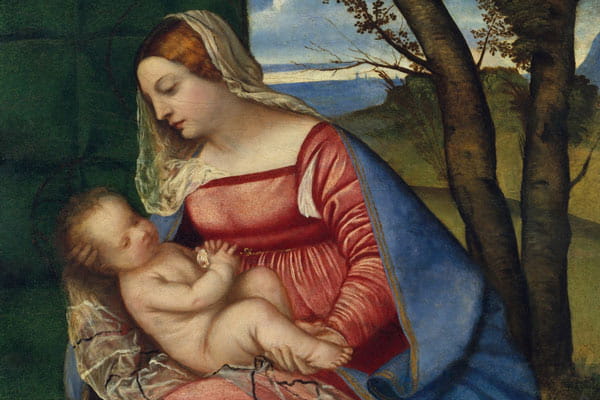 Study an art history course
Art history degrees typically begin with the basics, such as understanding art and design principles, processes, and discipline areas. A key skill you'll explore early on is how to critically analyse art.
Once the basics have been laid down, you'll examine such areas as:
Art history introduction – Gain a broad understanding of how historical and cultural context manifest in an artwork's aesthetic.
Key artistic periods – Explore works of specific periods and movements, such as renaissance, baroque, rococo, art nouveau, and modernism.
Major artistic movements – Understand not only the visual characteristics of movements such as cubism and surrealism, but the political and social motivations behind them.
Aboriginal art history – Examine the works of indigenous Australian artists.
Create an inspired career
A deep knowledge and appreciation of the arts, particularly in a historical sense, is desirable when it comes to finding work in the arts industry. Common careers for arts history graduates include:
Art curator - Plan exhibitions and manage acquisition of artworks.
Marketing and PR - Promote the events of an arts organisation.
Art conservation and restoration - Maintain and repair artworks susceptible to damage.
Art appraisal - Determine the value of an artwork for sale.
Art educator - Pass on knowledge to students and the general public.
Why study online through Open Universities Australia?
Find the right course for you
Explore and choose from thousands of degrees, subjects and short courses from leading Australian unis.
Start studying, regardless of academic history
We offer entry without requirements through single undergraduate subjects from full degrees.
Gain credit towards your degree
Apply for credit for past study, or your work experience, and finish your studies faster.
Graduate with a degree from a leading uni
Enrol through us and graduate with exactly the same qualifications as on-campus students.
Feel supported from start to finish
Our student advisors can guide you in the right direction and help with your enrolment.
We're here to guide you there
Our student advisors can assist you with enrolment, help you plan your studies, and answer questions about how studying through Open Universities Australia can get you from where you are today, to where you want to be tomorrow.