Mechanical engineering courses
With a combination of maths, science and creative thinking—anything can be accomplished.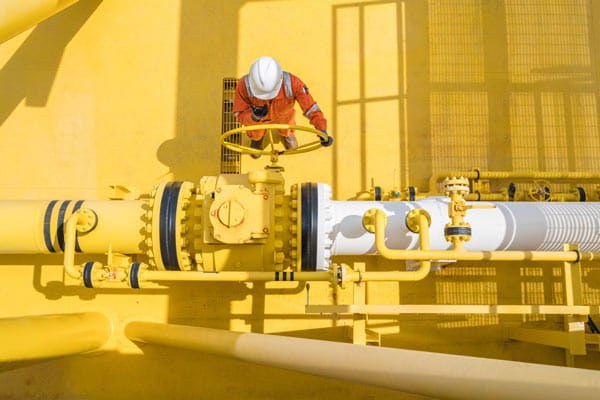 Machinery is so deeply woven into our everyday experience, it's hard to imagine a world without it. Behind every innovation is a team of mechanical engineers, who are responsible for design, production and operation of each machine or mechanical system.
Mechanical engineering is diverse field of work. It lends itself to a vast number of industries and applications, from major infrastructure projects, to transport, to household appliances. If there's nothing more satisfying than seeing your ideas come to life, find a course in mechanical engineering today, and study online with leading Australian universities.
Where it can take you
In an era of fast-advancing technology, graduates with a mechanical engineering degree will always be sought after.
Mechanical engineering has its place in almost every field of work, but there are key industries where its impact is crucial:
general manufacturing
medicine
automotive
aerospace
building and construction
minerals and energy
railway
defence force
heating, cooling and ventilation
robotics
acoustics
In Australia, a mechanical engineering salary depends largely on experience. As of 2019, the average salary sits at around $72,000 per year, but can increase up to $107,000 (Source: www.payscale.com)
Mechanical engineering course topics
Regardless of what industry you choose, you'll explore core learning areas which include:
Mathematics - for example, calculus, differential equations and linear algebra.
Physical sciences - for example, physics and chemistry.
Engineering design, including drafting, computer-aided design (CAD) and computer-aided manufacturing (CAM).
Operations and project management.
Manufacturing technology and processes.
You might also study further scientific areas, such as:
electricity and electronics
thermodynamics
statics and dynamics
engineering materials
vibration
fuel and combustion
Discover related subjects
Why study online through Open Universities Australia?
Find the right course for you
Explore and choose from thousands of degrees, subjects and short courses from leading Australian unis.
Start studying, regardless of academic history
We offer entry without requirements through single undergraduate subjects from full degrees.
Gain credit towards your degree
Apply for credit for past study, or your work experience, and finish your studies faster.
Graduate with a degree from a leading uni
Enrol through us and graduate with exactly the same qualifications as on-campus students.
Feel supported from start to finish
Our student advisors can guide you in the right direction and help with your enrolment.
Get help every step of the way
Our student advisors can assist you with enrolment, help you plan your studies, and answer questions about how studying through Open Universities Australia can get you from where you are today, to where you want to be tomorrow.