Wondering what kind of sociology jobs you'll be able to get after your studies? Lots! Let's look at your options.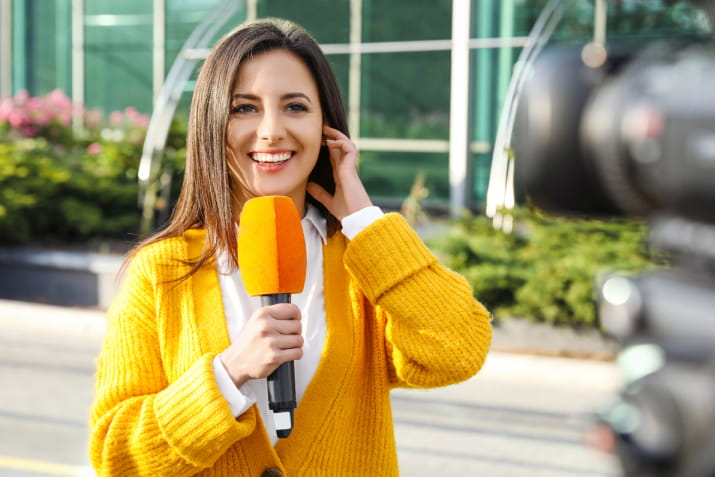 Sociology can teach you how to think critically about society and see the greater context behind social issues—from race, class, and gender to economic inequalities. It truly is a fascinating field to study.
But if you're considering sociology as a major—or if you're currently completing your studies—you may be wondering where you'll end up after you leave university.
Arts degrees can get a bad rap, but it's a myth that your humanities studies won't lead anywhere.
There are in fact many jobs that involve sociology skills like critical thinking, research and surveying, and data literacy. And these skills can empower you to deliver a real and positive social impact through your work.
Let's explore a few potential careers for sociology graduates.
Sociology jobs you can explore with your degree
Social researcher
Social researchers design studies so they can collect data about a population—often with the aim of improving social behaviours. They study a broad range of areas, such as social housing, health, education, unemployment, and how humans interact with the environment.
As a social researcher, your work may involve devising surveys, conducting interviews or fieldwork, and analysing the data you collect—all of which you would have practised in your sociology studies.
Community development officer
Your understanding of different people and communities could put you in good stead to become a community development officer. In this role, you'll design programs that enrich people's lives.
Many community development jobs are found within local government or not-for-profits. For example, you could work with a council running projects for different community members, like migrants, young people and seniors.
Policy officer
Your sociology background will come in handy if you are interested in a job involving social policy. You may find policy work within a government agency or a not-for profit organisation that promotes health or greater social equity.
In this role, you might be tasked with researching relevant trends and issues, surveying or consulting with people in the community, analysing data, and providing input into reports and relevant submissions.
Social worker
Your understanding of different social groups and the pressures they face could lead you to become a social worker.
You could end up working with different cultural groups in your community, local youth, people in the criminal justice system, or people facing homelessness or addiction. Your work may involve one-on-one support and case management, or you might run larger group programs.
Diversity and inclusion officer
If you're passionate about promoting social justice and inclusion, you may enjoy a job as a diversity and inclusion officer.
Often found within local governments, but increasingly in the corporate world too, these professionals design policies and programs that aim to increase social equity for minority groups in workplaces and in the community.
Journalist or communications professional
As a sociology graduate, your knowledge of society and ability to understand context will set you up well for a job in the media. You may have even practised interviewing people as part of your sociology studies.
You could become a reporter tasked with gathering daily news stories in your local community—or even be posted to far-flung locations around the world. Or you may put your research and data analysis skills to use in another kind of communications role, such as a market research analyst.
Academic or lecturer
Some sociology majors continue exploring the field of sociology and pursue further study at a postgraduate level.
This could set you up to eventually become a sociology professor or lecturer at a university. Your responsibilities may include running large sociological research, publishing journal articles, as well as teaching and supervising the next generation of sociology students.
How to find sociology-related jobs
If you're on the hunt for jobs associated with sociology, a good place to look might be The Australian Sociological Association (TASA). If you sign up as a member with the association, you'll be able to access info on job opportunities as well as connect with other professionals in your field.
Finding a sociology course
In Australia, you can study sociology as part of an undergraduate arts degree. For example, you could study a Bachelor of Arts with Griffith University through Open Universities Australia and choose sociology as your major. The benefit to an arts degree is that you can study electives in another complementary area, like politics or journalism.
You can also study a Bachelor of Sociology or a Bachelor of Social Science with select universities.

If you haven't started your studies yet but sociology interests you, you can compare online sociology courses right here at Open Universities Australia.