Did you know you can study some short uni courses before you've even finished school? Find out how a microcredential can help you get a head start on your future.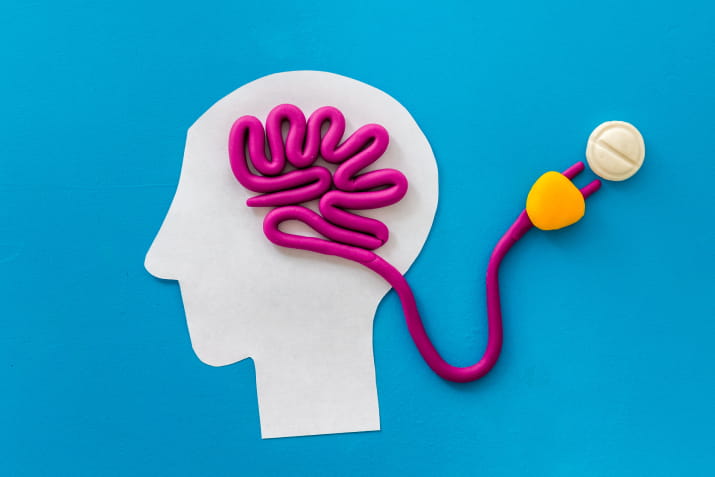 Microcredentials are a convenient new way of studying in the university world. These short online courses let you pick up a specialised new skill in about 10 to 16 weeks.
Unsurprisingly, they're popular with full-time workers who want to give their CVs a quick boost. But there are a lot of reasons to consider enrolling in one when you're still in secondary school.
Why should high school students be interested in microcredentials?
You can explore real-world topics you won't cover at school
Reason number one to consider a microcredential? You can take control of your own learning and develop skills that aren't part of your secondary school's curriculum.
This can give you an edge when going after part-time jobs or internships. It can also help you get a taste for an industry and figure out what you want to study after Year 12. With a university microcredential, you can get formal recognition in everything from programming to Auslan.
Schools like Sydney's Knox Grammar and Melbourne's Genazzano FCJ College have even developed their own microcredential programs because they know how much real-world knowledge matters. "We realised that schools are not preparing young people enough for the future if they just follow the traditional curriculum," Knox's Karen Yager explained to The Age.
You can earn credit for your future degree
The microcredentials available through Open Universities Australia are actually first-year university subjects. While you take them as standalone courses, they can also be used to obtain academic credit towards a degree.
That can really put you ahead once you reach uni. For example, let's say you completed an Introduction to Video Production microcredential with the University of South Australia when you were in Year 11. And you decide you want to study a Bachelor of Digital Media with the same uni now. Your microcredential is technically part of this degree, so you could claim credit for what you've already studied—which would put you a subject ahead in your first year.
You'll learn how to become more adaptable
Here's one final reason to get comfortable with microcredentials: it's likely you'll keep studying these courses throughout your life.
Futurist Mark McCrindle made this point on ABC Radio National recently when he said the world is changing at a rapid pace. Your generation will probably have more jobs than any previous generation—including jobs that haven't even been invented yet. "That will mean a lot of upskilling and adapting to remain relevant and future proof," he explained.
If you can develop a curiosity and love for short learning courses now, then you'll find it a lot easier to adjust to change in your career.
Minimum age requirements for university microcredentials
You're probably wondering how you can take these courses when you're still in high school. Here's a secret—many universities let you enrol when you're under 18 if you study online through Open Universities Australia.
Before you choose a microcredential, you should:
Some unis will also want to assess you first, to make sure you're ready for undergraduate-level study.
You can ask our student advisors more about all of this.
What certifications can high school students get?
Now onto exciting part—what microcredentials can you study? Here are 5 of our top picks for students under 18:
Introduction to Cybersecurity — La Trobe University
Learn how to defend yourself and others against common cyber-attacks. As the Optus and Medibank hacks have proven, this is an essential skill to have on your CV.
Duration: 12 weeks
Cost: From $1,037 (covered by HECS-HELP and FEE-HELP)
Upcoming start dates: 27 February 2023, 31 July 2023
Travel Writing — Curtin University
Keen to take a gap year after Year 12? Learn how to write about your adventures so you can remember them forever. You'll even know how to pitch your stories to websites and magazines.
Duration: 13 weeks
Cost: From $515 (covered by HECS-HELP and FEE-HELP)
Upcoming start dates: 27 February 2023, 28 August 2023
Introduction to Criminology and Criminal Justice — Griffith University
If you want to get a taste for law or the police force, this is a great starting point. You'll explore why people become criminals and how the justice system works in Australia.
Duration: 13 weeks
Cost: From $1,892 (covered by HECS-HELP and FEE-HELP)
Upcoming start dates: 27 February 2023, 28 August 2023
Living with Fire — University of Tasmania
This microcredential is deal for those who live in a regional area or volunteer with their local CFA. It will teach you everything you need to know about bushfires—knowledge that will matter more and more in the future.
Duration: 14 weeks
Cost: From $2,354 (covered by HECS-HELP and FEE-HELP)
Upcoming start dates: 20 February 2023, 10 July 2023, 30 October 2023
Game Design Introduction — Curtin University
Want to take your first step towards a career in the games industry? Learn all about how video games are made, and then come up with a concept you'll develop as a project.
Duration: 13 weeks
Cost: From $1,002 (covered by HECS-HELP and FEE-HELP)
Upcoming start dates: 28 November 2022, 29 May 2023, 27 November 2023
Last things to know about enrolling in microcredentials
Do you need to attend classes? No. You'll received access to video lectures and tutorial activities that you can complete online when it suits you. But you will need to meet the deadlines set by your teacher.
How are microcredentials assessed? You can expect to complete about 2-3 assessments throughout your course—things like quizzes, essays, case studies or an exam.
How many hours is a microcredential? Most students spend 8 to 10 hours on study each week, so be realistic about what you can manage during the school term, or even consider studying over summer. If you're keen to rise to the challenge, then we're here to help you do it!
Are microcredentials covered by HELP funding? Yes, currently all online microcredentials available through us are covered by HECS-HELP, FEE-HELP or both. You'll be able to apply for government funding when you submit your enrolment. This means that you won't have to pay your tuition fee upfront, and you will only pay it back once you earn enough in a full-time job.
Do you get a certificate with a microcredential? Yes, you do! Once you successfully complete your course, you'll receive a certificate from your university that you can add to your CV.
Excited to discover what you could learn? Browse hundreds of online microcredentials available with leading universities.