Unis across Australia are encouraging time-poor students to enrol in microcredentials. But what are these job-ready short courses, exactly—and will they really help you get ahead in the workforce?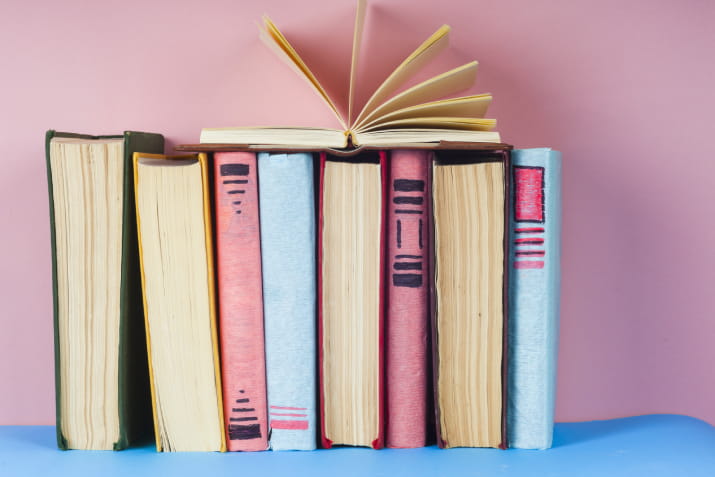 You might have heard the word "microcredential" being thrown around a lot recently, as more and more of these super short courses become available with universities.
There's a reason for the hype. Thanks to the Australian Government's new National Microcredentials Framework, there are now regulations that make it easier for you to prove that your microcredential is industry relevant. It means employers are about to start taking these courses much more seriously. And that now is a perfect time to consider enrolling in one.
Define it for me first: What are microcredentials?
Microcredentials are short certification courses that allow you to learn new professional skills very quickly, at a TAFE or university level. They're an alternative learning option for those who don't have the time or money to enrol in a longer qualification.
What counts as a microcredential?
For a course to count as a microcredential, it will now have to fit standards set by the National Microcredentials Framework.
It must:
Run for at least one hour, and anywhere up to several months, as long as it's shorter than an award qualification
Have a clear industry-based learning outcome
Test your knowledge through at least one assessment, like an exam or essay
Microcredential courses can be delivered online, in person or as a hybrid between the two, though online options tend to be more popular for their flexibility. Some microcredentials are offered as standalone courses. Others (like the microcredentials available through Open Universities Australia) are single uni subjects that you can enrol in without committing to further study. No matter the microcredential you choose, you will receive a certificate of completion at the end that you can add to your resume.
Why is it important to check that you're enrolling in an approved microcredential?
The government consulted top universities to create the new framework because the microcredentials space has been unregulated up until now. There are a lot of online short courses out there that call themselves microcredentials, but that won't be as respected by employers or considered industry relevant.
Courses that don't count as microcredentials in Australia include:
Bite-sized courses that run for under an hour
Free online courses
Courses that offer a certificate or digital badge in exchange for your participation, but no assessment
The best way to make sure your microcredential meets the proper standards is to enrol with a reputable higher education provider. Or to find your microcredential through a marketplace like Open Universities Australia, where only recognised universities list their courses.
What are the benefits of microcredentials?
There are many reasons to consider enrolling in a microcredential over a longer qualification.
You upskill faster
Online microcredentials tend to run for an hour to 16 weeks, depending on the complexity of the topic. They're narrower in focus than qualifications, so you can learn what you need to know quickly, without making a big commitment.
You gain industry-recognised skills
Approved microcredentials are now
required
to focus on skills that are sought after in the workforce. That means your certificate of completion will carry weight with employers.
There are all sorts of topics available; it just comes down to what you want to learn. You can focus on a practical skill like computer programming, writing and grammar or business finance. Or work on a transferrable skill like presenting in public, fundamentals of leadership and resilience in the face of emergencies. Microcredentials around trends and advancements in business, health and technology are especially popular.
Your course fees are covered by government funding
One of the best things about microcredentials is that they're uni-level courses, but they don't require a uni-level investment. You pay a lower course fee, which can vary from $500 to $3,500 depending on the course.
Importantly, you don't have to pay that fee upfront. The single subject microcredentials available through Open Universities Australia are covered by government HELP funding, so you can choose to only repay your course fee when you're earning a suitable income.
You can earn credit towards a qualification
While microcredential courses are designed to help you upskill quickly, that's not their only purpose. Single subject microcredentials also offer pathways into diplomas and degrees, and can be used to obtain credit towards a qualification, if that's your dream.
Are microcredentials recognised by employers?
A university microcredential isn't the same as a qualification, but it is a formal recognition that you've upskilled at a credible, industry-approved level. Completing one shows employers that you've kept your skills fresh, you're passionate about your field and you have an ongoing commitment to your career.
And after this latest government push, you can expect businesses to pay even more attention to these courses on your resume.
Some single subject microcredentials are recognised by industry bodies and help you meet continuing professional development requirements, especially in areas like accounting and education. If this is what you're looking for, make sure you read the subject description carefully when comparing your choices, or give us a call and we can clarify the details.
Where can I find universities offering microcredentials?
You can explore different university microcredentials right here on Open Universities Australia.
We make it possible to compare course outlines, duration, costs, entry requirements and assessments, all in one place. Once you find a single subject microcredential you're interested in, we can also help you enrol with your uni online, at multiple dates throughout the year.
So, what do you think? Are you ready to give your CV a boost?
Compare hundreds of online microcredentials offered by leading universities.