Applying for the Centrelink Student Start-up Loan? Check out this comprehensive how-to guide on applying and managing your payments, and find out the answers to other frequently asked questions by students like you.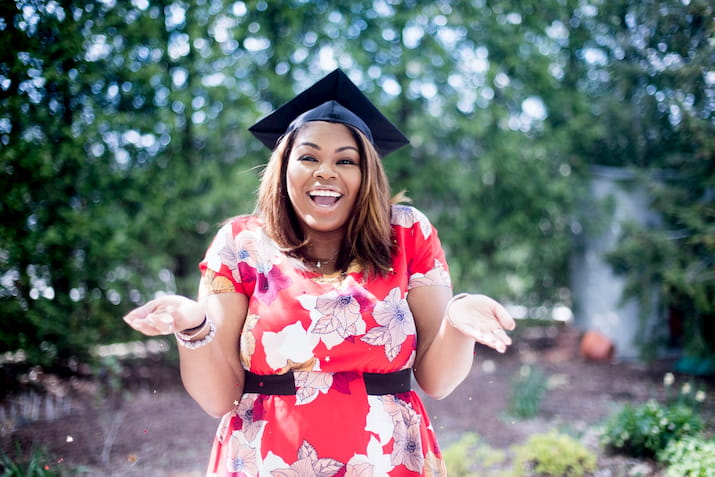 When committing to higher education there's plenty to think about. From choosing coursework to living on a student budget, students often have a lot to consider before deciding on a university—and one major decision is how you will pay for your education.
Luckily, there are a range of options out there for students looking to begin their studies—one of them being the Student Start-up Loan offered through Centrelink.
Are you studying full time at an Australian university and receiving Youth Allowance, Austudy or Abstudy Living Allowance? Then you may be eligible for the Centrelink Student Start-up Loan.
Scroll through this comprehensive guide covering the ins-and-outs of the Centrelink Student Start-up Loan - including relevant information on how to apply and manage your payments.
What is the Student Start-up Loan?
The Student Start-up Loan is a $1,094 voluntary loan which eligible university students in Australia can apply for. This loan can be received twice a year, once each loan period.
These loans are tax-free, which means they do not need to be declared as income for your regular student payment and you will only have to pay back the loan when you start earning over a certain threshold of income.
How to apply
First, to receive the loan, you must meet a range of requirements including a full-time study load and taking approved courses outlined by Centrelink. The loan is not provided automatically like other available government student loans, including HECS-HELP—so if you want one, you must apply for it.
This can be done through your linked Centrelink account on MyGov. You can follow the steps below to apply:
Select Payments and Claims from the drop-down menu.
Click Apply for/Manage Student Start-up Loan.
Tick the loan periods you wish to receive payments for.
Read the Terms and Conditions and accept the Declaration.
Submit your application.
Who can apply
Not every Australian student can apply for the Centrelink Student Start-up Loan. You can apply if you already claim any of the following study allowances:
Youth Allowance
Austudy
Abstudy Living Allowance
Your eligibility will also rely on a range of factors including: study load, approved coursework and continuation of study.
To be considered a full-time student, you must be enrolled in subjects with a combined EFTSL of at least 0.250. Learn more about study loads from the Department of Human Services or speak to one of our friendly student advisors.
If your situation changes, make sure you alert Centrelink immediately. This can be done through your MyGov account online. Failing to do so could result in increased payment amounts or quicker timeframes for loan repayments.
Considering your options
Before diving into study, considering and solidifying your loan options are crucial. For more information, view all important close of enrolment, study and exam dates.
Understanding the complexities of student loans can take some time. Get in touch with OUA and we can take care of the tricky stuff so you can enjoy your study experience.
Centrelink Student Start-up Loan FAQs
How will I be paid?
If you're starting a new course and have successfully applied for the Centrelink Student Start-up Loan, Centrelink will pay your loan with your next regular student payment. If you've applied for future loan periods, Centrelink will pay each set amount of $1,094 with your regular student payment—on the 1st of January and July. In order to receive your loan payment, you must receive at least $1 of your regular student loan payment in that fortnight.
When will I have to pay back my loan?
Your Student Start-up Loan will need to be paid back through the Australian Taxation Office (ATO) when your income is over a certain repayment threshold. Your Start-up Loan will be paid back the same way as other HECS and HELP debts through the ATO.
Can I get a student loan on Youth Allowance?
Yes, students on Youth Allowance are eligible to receive the Student Start-up Loan. In fact, you are only eligible to receive the Student Start-up Loan if you are set up for Youth Allowance or other study allowances provided by Centrelink.
Are there other student loans from Centrelink I am eligible for?
If you are studying, training or doing an apprenticeship, you may be eligible for payments and support from Centrelink. There are a range of payment options available, and depending on whether you're moving for study, need help with living costs, have a disability or require other support—you may be eligible. Use the Payment and Service Finder to discover what you may be able to receive.
How can OUA help?
OUA offers a comprehensive student advisor service to help you navigate your study options. From choosing the right course, to understanding the funding options available, our team of experts can help you every step of the way.
Reach out to one of our expert student advisors today.
Browse  thousands of courses from leading Australian universities.
Or complete the form on this page to chat to an advisor about study options.
Explore courses