Looking for a money smart way to study at university? Check out what you can do to cut the overall cost of your qualification.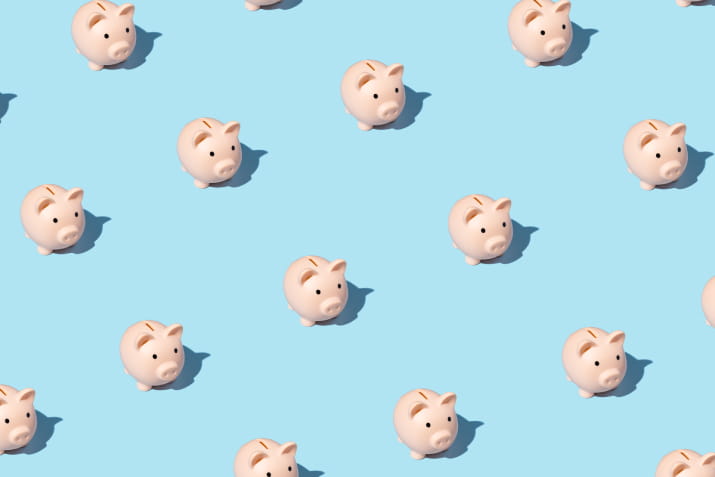 If you're eager to earn a degree but you're worried about managing the cost of your education, you're not alone. It's one of the top concerns prospective students have when they speak with us about study, especially now that everyday living expenses are on the rise.
The good news is, there are several things you can do to make university more affordable. With the right advice, you can even graduate with a lower-than-average HELP debt. Let's explore your options.
1. Study your degree online
As a quick poll we did on LinkedIn shows, online study can make it easier to manage the rising cost of living. Online students complete the same qualification as on-campus students, but they're not required to go to timetabled classes or attend a physical campus, so they have the flexibility to support themselves with part or full-time work while completing their course.
This means they can save on the hidden costs associated with on-campus life, like takeaway lunch, coffees and transport—and the bigger ones, like accommodation.
Online students can also significantly reduce their study hours, leaving more time for paid work. Students who complete their course through Open Universities Australia can study as little as one subject at a time (which is equivalent to 7-10 hours of self-managed coursework per week). In comparison, a full-time on-campus student will spend at least 10-15 hours just in tutorials and lectures at their university.
2. Apply for recognition of prior learning and benefit from your experience
If you're a mature-age student after a degree in your current industry, you can ask your university to take your prior work experience into consideration. This could reduce the number of subjects you need to complete overall, lowering your tuition fees. This is called applying for recognition of prior learning (or RPL).
You can also apply for RPL if you've completed a short or vocational course in an area that's related to your degree, where there's likely to be significant overlap.
3. Trial university before committing to a course
It's normal to try a few things before you find your passion in life. In fact, some figures suggest up to 10% of students change their mind about what they want to study after gaining some university experience.
Unfortunately, changing your mind at university has some financial downsides. When you decide to drop out of one course and transfer into another you do build up unnecessary HELP debt.
You can avoid this by trialling your course online through Open Universities Australia. We make it possible to enrol in single undergraduate subjects from full-length bachelor degrees, without locking yourself into the whole course. You'll still pay for the subject (which you can do upfront, or via HECS-HELP/FEE-HELP), but nothing more. It's a cost-effective way of previewing what your study area is like—and it can help you invest in a degree more confidently.
4. Study an in-demand area with lower course fees
If you prefer not to rack up a high HELP debt, but you still want a sought-after qualification, it's worth considering an industry where graduates are desperately needed. The government has significantly reduced course fees in these areas.
Degrees that attract the lowest HELP debts are currently in nursing, teaching and agriculture. Some courses, like undergraduate nursing and midwifery courses in Victoria, are completely free in 2023 and 2024, while doctors and nurses who move to work in rural, regional and remote areas can apply to have their HELP debt wiped.
5. Consider an alternative to a bachelor degree
Not all jobs require a bachelor degree, and you may find you can get where you want to be with a vocational qualification like a certificate or a diploma. These courses are shorter than a degree and have lower tuition fees, meaning you'll head into the workforce with less debt. If you're a self-starter who wants to freelance in an area like social media management or graphic design, you might even be able to gain the skills you need through a short course.
We recommend researching all your options before making your final decision. Our student advisors can answer your questions about the different study choices, or you can search for your dream job in our career guides for details about what you need to study.
There's more than one way to invest in yourself—and we're here to help you find the most affordable path forward.
Please note: The information included in this blog is general in nature and should not be taken as financial advice. Speak to a qualified financial advisor if you want guidance on your specific circumstances.