New to uni? We've put together this handy guide, answering questions most of us feel too silly to ask.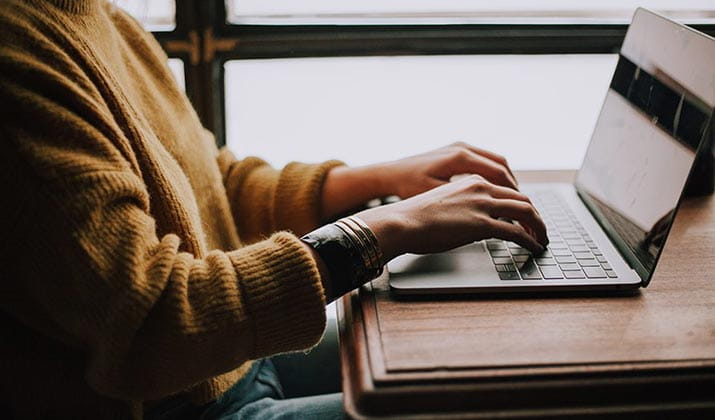 How is uni different to high school?
Uni can feel quite similar to high school in many ways, but the #1 difference is that at university, your learning is self-directed. Regardless of whether you're an online student or studying on-campus, you don't have a teacher telling you what to do, and when to do it each day. Instead, you're given an overview of the work that needs to be done each week, and deadlines for delivering assessment tasks.
This might sound intimidating, but it doesn't have to be. When you're in charge of your learning experience, you have so much more flexibility. How you study, and when, is up to you!
Where do I go to get started?
Each of your units (or subjects) will have its own LMS (or Learning Management System). This is an online portal that houses all the learning resources you'll need to complete your studies, as well as online communication tools like forums or webinars which you can use to chat to your tutors and fellow students.
Use your Student Hub account to find the links for each unit through to your LMS. We suggest logging into your LMS as early as possible, and taking some time to find out how everything works, and where everything lives.
How do I know what to do every week?
Your tutor, lecturer or unit chair is responsible for putting together an outline of how each unit will run. These guides can have different names: a Study Guide, Unit Guide, Unit Handbook, etc. Whatever their name, they'll typically tell you everything you need to know as a student. Each guide covers off your role and responsibilities as a student; the rules for the unit; contact details for your tutors; and an outline of which activities, reading or homework you need to do each week to stay on track. They will also let you know what your assessment tasks are, and when they're due.
If you have any questions about what to do and when, we'd suggest using the online forums within the LMS to get in touch with your tutors or other students for assistance.
Who is available to help me?
Regardless of what type of help you need, you've always got supporters ready to jump in and save the day.
Your first port of call should always be your tutors, who are accessible via your LMS. Your tutors and lecturers are able to answer questions about your unit, how it will be run, the learning material, and the assessment tasks.
If you're having trouble with administrative matters like enrolment, booking exams, ordering textbooks, or making plans – our friendly student advisors are available to help. You can call them directly on 13 OPEN or leave an online enquiry.
Where do I meet other students?
The best way to find other students who are studying the exact same thing as you, is to log in to your LMS, and find the online discussion forums. In the discussion forums, you'll meet and be able to chat online with all the students doing your unit, and the tutors in charge. Usually your first week is all about introducing yourself and getting acquainted, so jump in!
You can also meet and socialise with other OUA students using our social media channels: Facebook, Twitter and LinkedIn.
We'd suggest you find your study buddies as early as possible – we're all in this together, so embrace your new friends!
Do I need textbooks?
To find out, check out the textbook webpage on the OUA website.
How do exams work?
Many units require a supervised exam as the final assessment task. Exams are held at specific times of the year – typically during the fortnight after the end of a Study Period, Semester or Session. You'll find the latest calendar right here.
OUA's Exam Services team are responsible for organising an exam venue as close to where you live as possible. Usually between Weeks 8 and 10 of a study term, you'll receive a notification that you need to book your exam date and venue.
For more information refer to our Exams overview here.
To express your interest in any of the courses on offer through OUA, fill out the form on this page and an expert student advisor will get in contact. Otherwise, start browsing thousands of courses from leading Australian universities right now.